Exhibitions
The Art Effect's newest location at the historic Trolley Barn Gallery on Main Street in Poughkeepsie trains youth as leaders who catalyze the community through the arts and re-energize downtown Poughkeepsie. The Art Effect's permanent presence at the Trolley Barn will bring together youth and established art professionals to present impactful exhibitions that engage the wider community and acquaint youth with curatorial and exhibition practices.

Re-activating the iconic Poughkeepsie Trolley Barn through an innovative approach to youth empowerment through the arts, The Art Effect is putting youth in the driver seat of this incredible gallery space, empowering them to engage community members and visitors in transformative arts experiences that they curate. Check the calendar for upcoming youth-led exhibitions and performances at the Trolley Barn Gallery, designed to strengthen our community and showcase the positive impacts of arts and arts education.
Up Next at the Trolley Barn Gallery: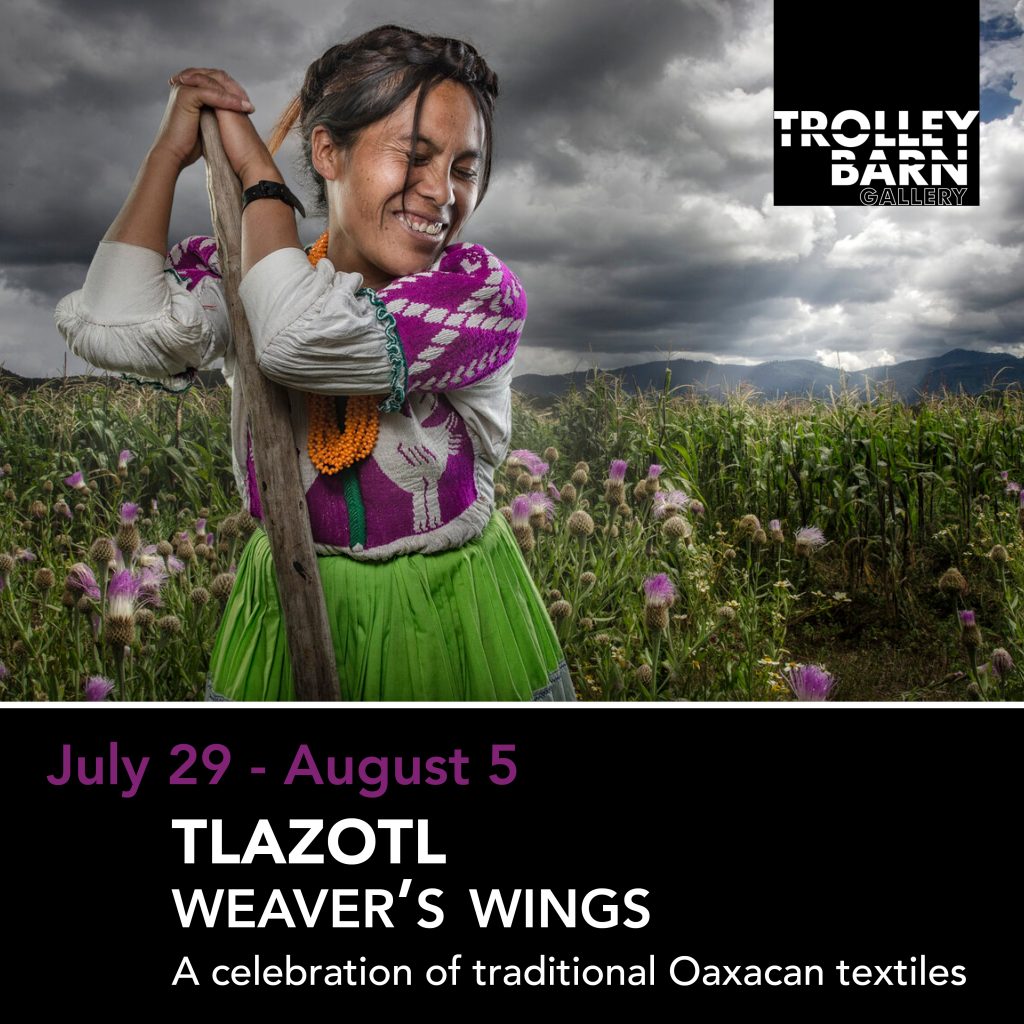 Oaxaca Week: July 29 – August 5, 2022
Oaxaca Week in Poughkeepsie celebrates our city's connection with traditions from the diverse Mexican region from July 29 – August 5. Click here for more more information and a full lineup of events.
At the center is an exhibition of authentic Oaxacan textiles in "Tlazotl, Weaver's Wings," showcasing actual indigenous garb, on display at the Trolley Barn (489 Main Street, Poughkeepsie).

Its sister exhibition, "Art in a Suitcase: Women Creators of the World" at the MASS Design Group (289 Main Street, Poughkeepsie), features six Oaxacan female artists in a variety of media: photography, ceramics, oil and watercolor painting.
The public is invited to the joint opening of these exhibitions at the Trolley Barn on Friday, July 29 from 4 pm to 6 pm, where food will be served that highlights the diverse culinary traditions of the Oaxacan region.

Gallery Hours
July 30, 31, August 5: 1-5 PM • August 1-4: 1-7 PM
(during Oaxaca Exhibition only)