Oaxaca Week in Poughkeepsie
Come and be a part of a week-long celebration of Mexican culture and traditions during Oaxaca Week in Poughkeepsie! Oaxaca is a state in southern Mexico whose traditions date back hundreds of years to its indigenous inhabitants.  
Oaxaca Week is sponsored by the Poughkeepsie-Oaxaca Friendship Committee, Oaxaca y sus Culturas Hermanas del Mundo and the Poughkeepsie Public Library District and aims to celebrate and educate through exhibits and workshops. Throughout the week of July 29-Aug. 5, there will be programs in various locations in Poughkeepsie featuring Mexican textiles, artwork, crafts, food and so much more! The events all build up to the climactic La Guelaguetza festival at Waryas Park on Aug. 14!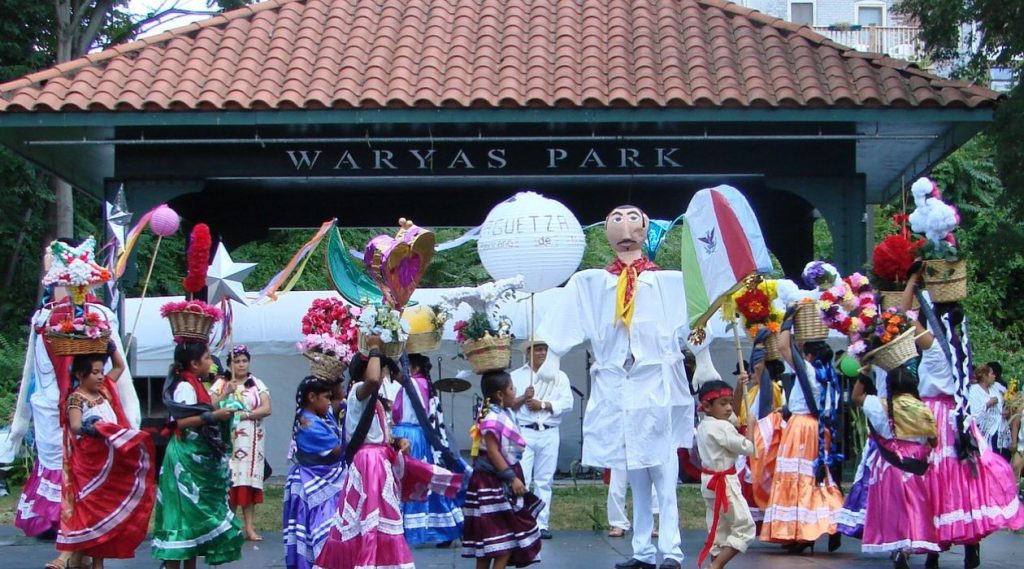 Oaxaca Week Events:
Tlazotl, Weaver's Wings *Opening Reception: July 29, 4-6PM at the Trolley Barn Gallery (489 Main St, Poughkeepsie)
This collection of textiles and traditional costumes (open July 29-August 5) represents the daily lives of the many indigenous groups of Oaxaca.  Women make the huipil, a hand- woven cotton tunic with natural dyes and adorned with embroidery and wear it in their daily lives. 
The traditional garments offer a visual language in which the natural wealth of the territory, the history of its people and the indigenous cosmogony are reflected.
The exhibit has been shown in Florence, Italy, Panama and Ecuador.
Art In A Suitcase: Women Creators of the World: July 30 at the MASS Design Group (289 Main St, Poughkeepsie)
These six women artists who live in Oaxaca have created a collection of works that are easily portable to other parts of the world.  This exhibit was shown in 2019 in the Municipal Palace of Santa Cruz Colchagua, Chile.
Although born in different parts of the world and using different art media, these artists reflect the rich cultural ambiance that Oaxaca offers them.
All have exhibited widely in Mexico, Europe, and Latin America.
AUthentic oaxacan lunch: Thursday, August 4, 12PM at Cocina La Cabanita de Oaxaca (763 Main St, Poughkeepsie)
Have a seat and enjoy a savory Oaxacan lunch and join the discussion about mezcal and other spirits! The Pinelo-Cardenas family hails from Oaxaca (the food capital of Mexico) and has been providing the Hudson Valley with authentic Oaxacan cuisine made with traditional recipes and techniques since 2003. Tasty favorites from the "platillos tradicionales" include El Matador (ribeye steak in house salsa with cheese and mushrooms wrapped in a flour tortilla served alongside rice and beans) and the Mojarra Al Ajo Frita (whole fried tilapia with a salad served alongside rice, beans and handmade tortillas). For dessert, be sure to try the house-made Tres Leches Mocha cake.
LA GUELAGUETZA: Sunday, August 14, 1-7PM at Waryas Park, Poughkeepsie
La Guelaguetza festival brings everyone together on the banks of the Hudson River for a celebration which includes traditional Oaxacan dances and costumes, live music, artwork and crafts, kids' activities and, of course, a lot of authentic Oaxacan food!