PKX Call For Performing Artists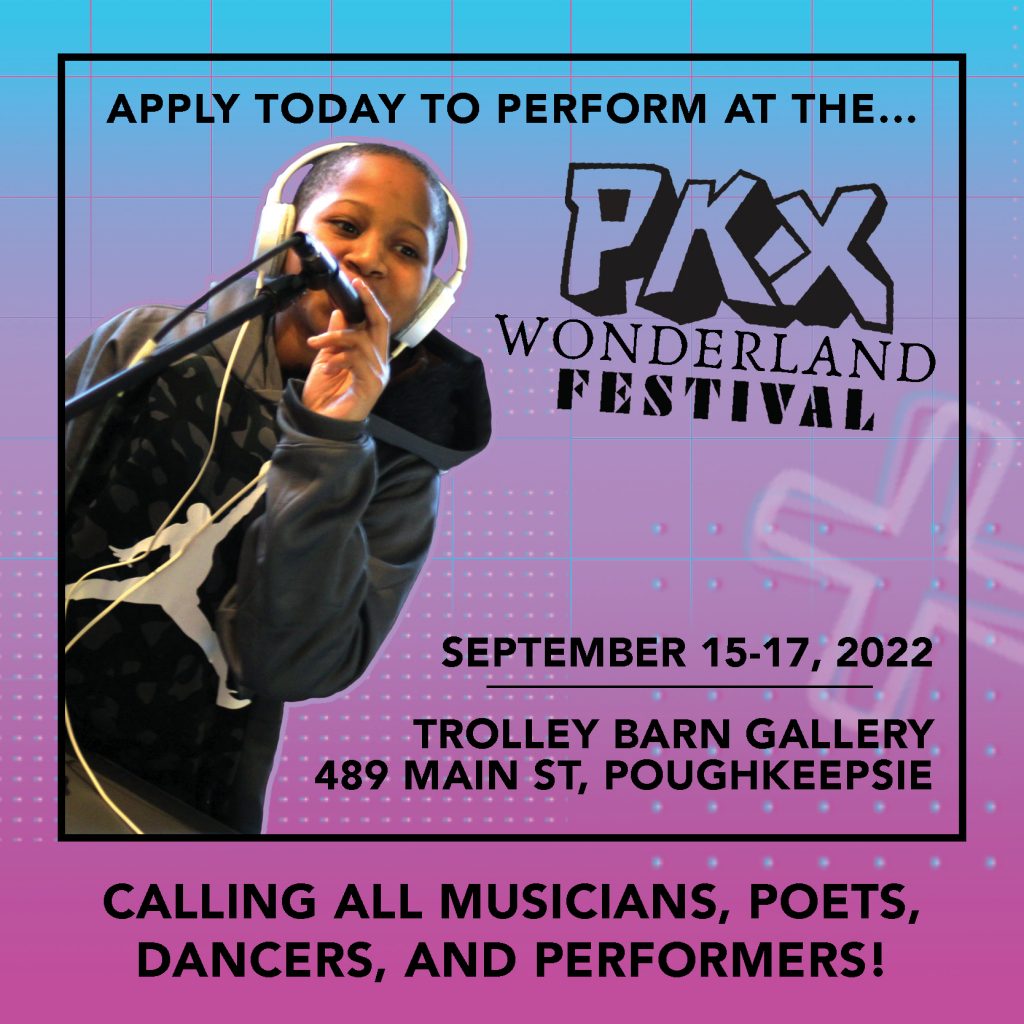 Calling all Musicians, Poets, Dancers, and Performers! We are currently recruiting performing artists of various mediums and genres to perform at the PKX Festival on September 15-17 at the Trolley Barn Gallery in Poughkeepsie, NY.
The festival will feature the unveiling of an original public art commission, food, performances, and creative activities in and around the Trolley Barn Gallery on Main St, Poughkeepsie. In support of local youth, community, and the arts, PKX is expecting over 200 participants. The event is free of charge, open to the public, and will be advertised throughout the Hudson Valley. 
We are excited to incorporate a variety of live performances during the duration of the festival, and we need you! 
Please keep in mind that this is a youth-friendly event and the music played should be appropriate for younger audiences.
Participating performers will receive: 
Prominent display in the event program and throughout the event;  
Business publicity to 200+ attendees;  
Listing in festival emails to 5,700 contacts;
Listing with a link on The Art Effect's festival website with 38,000 monthly views;
Social media spotlight to more than 10,000 followers across platforms; 
Media coverage throughout the Hudson Valley. 
Please email mmays@d-mmc.us for technical support.
Please email destiny@thearteffect.org for event logistics or additional information.