Art Institute
The Art Institute inspires and motivates students, preparing them for successful careers and acquiring merit-based scholarships to the nation's best art schools in the visual and media arts. Art Institute is a year-round, intensive, pre-college portfolio development program for motivated teens ages 14-19. Graduates generate an impressive portfolio of original work that demonstrates their pre-professional skills in the visual and media arts.
See current and upcoming courses HERE.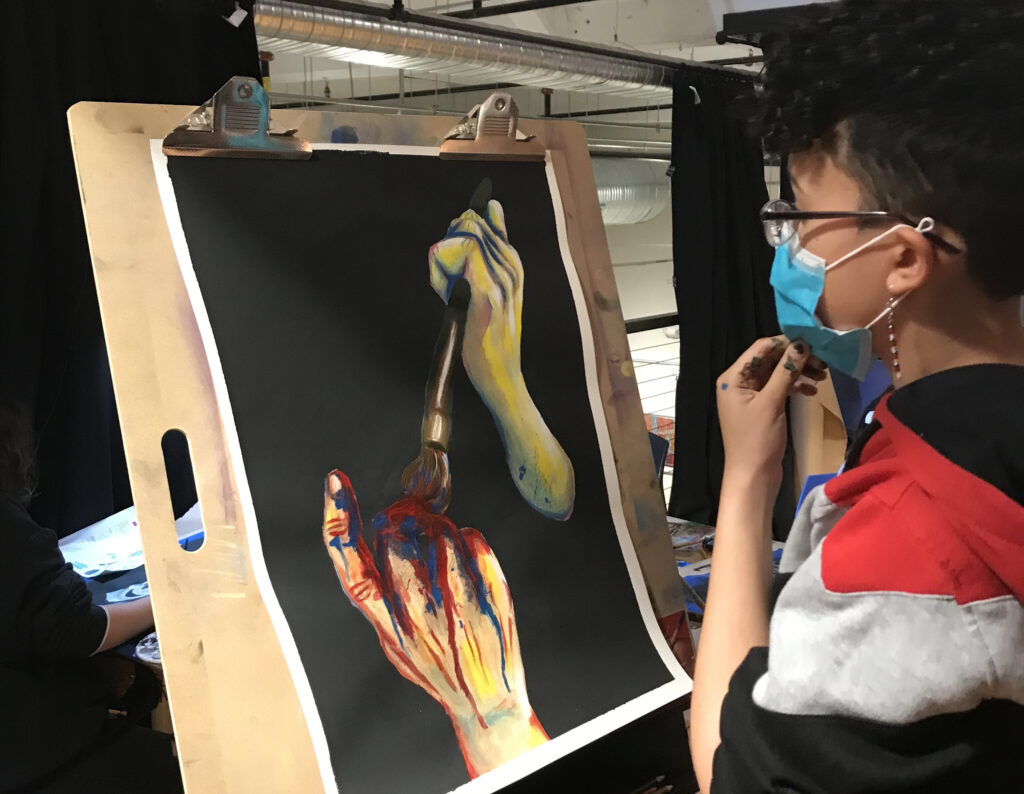 Courses and Skills
Art Institute classes take place after school, on weekends, and in the summer on a trimester schedule. Classes are taught by professional artists/educators with a curriculum that surpasses the New York State Standards of Art Education. The student-centered, holistic program prioritizes personal and professional development through rigorous arts instruction, regular critiques, mentorship, public exhibition, and engagement with college and conservatory programs.
The program creates a firm foundation in the visual and media arts by training students in developing ideas through the creative process toward the completion of a portfolio of original work. Students leave The Art Institute with a core understanding of skills including:
Core techniques and skills within their focused medium(s)
The processes of artmaking (concept to finished product)
Ability to create original work independently and professionally
Color theory, composition, perspective, depth
Artistic vocabulary to professionally speak about artwork & processes
Portraying personal experiences, emotion, thoughts in their artwork narratives
Giving and receiving constructive critique/feedback
Gaining confidence in themselves, their artwork, & their futures
Exhibition experience
Making connections to art in the world around them
Teachers use a rubric based on the National Art Standards and customize their approach as they help students understand their strengths and weaknesses and learn how to critique their own and other students' work. Throughout the year, students may also participate in international study trips, field trips to artists' studios, college visits and portfolio reviews, and summer intensives.
The Art Institute also offers local youth opportunities to build collegial and community service connections. Students participate in the Art Institute's National Art Honor Society; attend the Hudson Valley Regional Portfolio Day to meet with college representatives; host, curate, and display their work in public exhibitions; and participate in national art competitions.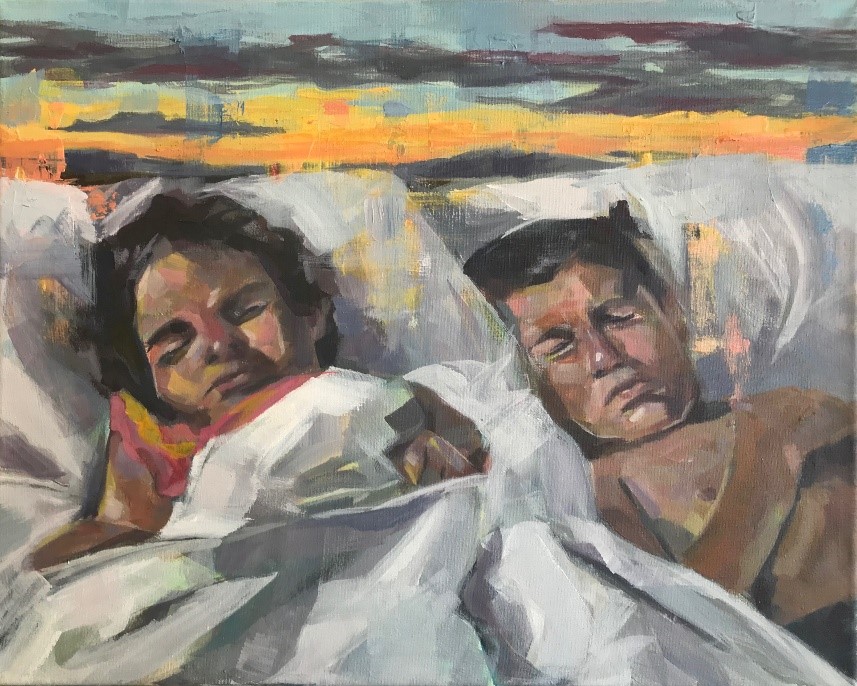 Scholarships and Awards
The Art Institute began as part of The Art Effect's pre-merger organization, Mill Street Loft, in 1997 with the goal of helping motivated, talented high school students interested in pursuing careers in the visual arts build skills and develop portfolios. The Institute provides one-on-one mentoring to support students' college applications, including a long history of success in helping Art Institute students secure merit-based scholarships to art schools and colleges. Our students have been awarded over $56 million in scholarships to the nation's finest art schools across the nation including Maryland Institute College of Art, Pratt Institute, School of Visual Arts, Columbus College of Art and Design, FIT, Rhode Island School of Design, Purchase College, Rochester Institute of Technology, SCAD, and Maine College of Art and Design.
In 2020, nearly $18,000 in financial assistance scholarships to The Art Institute courses were awarded to low-income students through scholarship funding including the Carole and Ted Wolf Scholarship Fund and other generous funders. Poughkeepsie youth who receive scholarships also participate in ArtsBridge, providing them with training, support, and mentorship to help them succeed in higher education, navigating acceptance and maximizing scholarship, and financial aid offers.
Additionally, The Art Institute sponsors student applications to the Scholastic Art Awards, YoungArts Competition, and the Congressional Art Competition. Since 2019, more than 200 gold, silver, and honorable mention keys have been awarded to students at The Art Effect from Scholastic's Hudson Valley Art Awards. In 2020, students Anneke Chan and Alyssa Palerma both received competitive grand prize awards from their Congressional district.
The Art Institute is supported in part by an award from the National Endowment for the Arts and is partially funded by monies received from the New York State Council on the Arts, The Dyson Foundation, the Leslie C. and Irene G. Roe Fund of the Community Foundations of the Hudson Valley and other supporters.