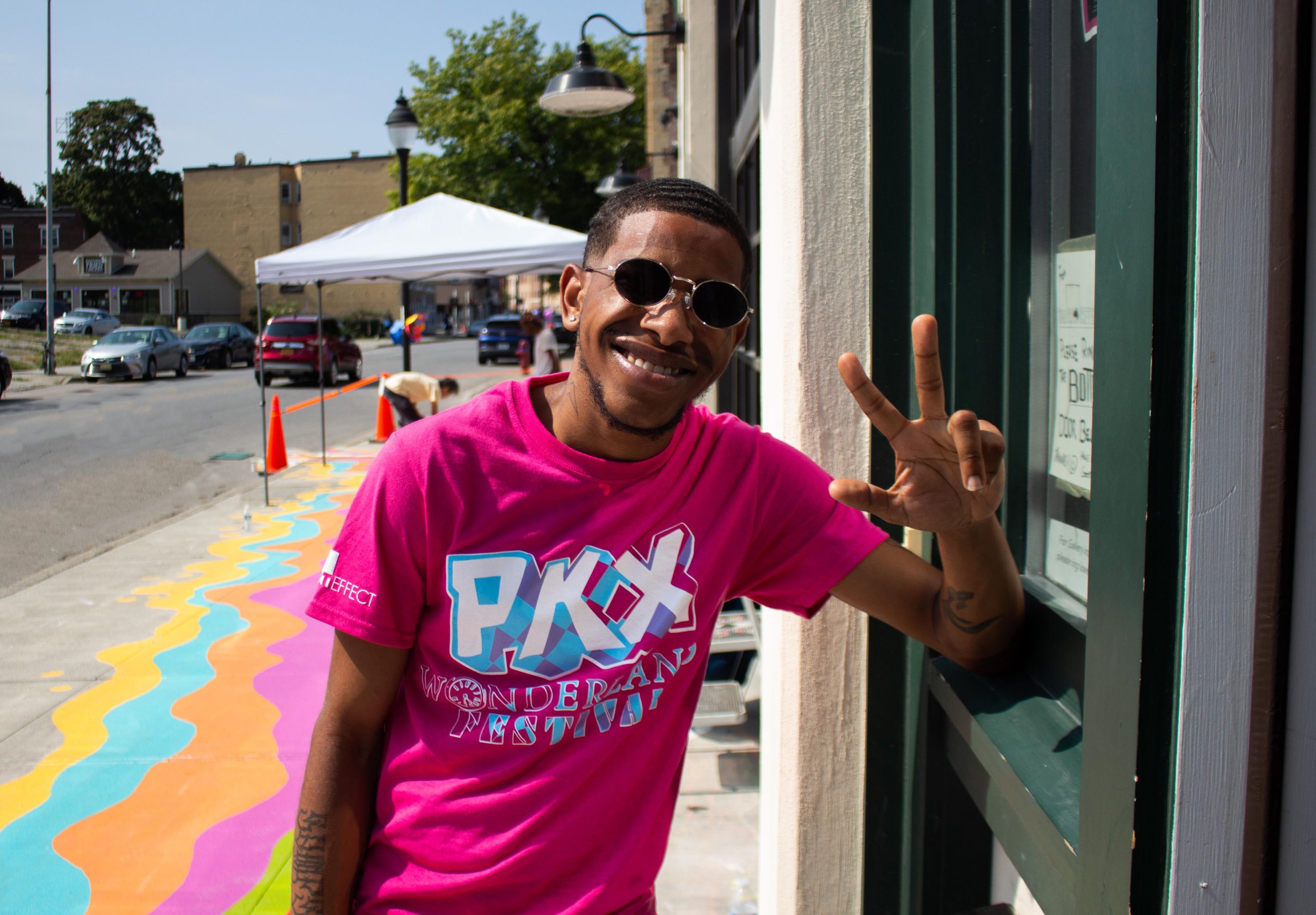 Donate
Your support provides essential resources for The Art Effect's arts education programming and empowers young people to develop their creative voice, to shape their futures, and bring about positive social change. Click here to donate.
For almost 40 years, The Art Effect has served as a conduit to our young artists, who create sculptures, exhibitions, films, and murals in and around Poughkeepsie. From professional artist and graduate, to aspiring filmmaker and student, to advocate and donor — everyone is part of The Art Effect.
You can help Hudson Valley youth discover their passion and get on a path to success. Your support helps us offer programs that range from introductory immersive arts programs for young children and adults; workforce development programs for local youth; and college readiness programs for aspiring artists. Please donate today!
For more information contact us at info@thearteffect.org or call 845.471.7477
The Art Effect seeks to achieve a long-term and sustainable impact. Our goals are ambitious — and our students are, too!
100% will graduate from high school
100% will create a portfolio
100% will apply for admission to college and will enter a 2 or 4-year institution
100% of those who complete the Art Institute will receive a scholarship
100% will secure employment within 1 year after they graduate from high school or enter college
Your support helps us reach our goals. Every dollar counts towards our students' achievement.
See how your donation makes an impact:
5,586 individual reached through programs and events in 2021
Over $26,000 in program scholarships given to students at The Art Effect
100% of students received college advising and 90% have completed art portfolios
100% of Art Institute students reported feeling prepared for attending college, or on a path towards a career in the arts
100% of MADLab youth felt prepared to enter the workforce. MADLab served a total of 51 students in 2021—the largest number of students ever served by MADLab
The Trolley Barn Gallery Youth Curatorial Team curated 7 exhibitions, selecting 240 artists for exhibitions. 117 artists were under the age of 18 in 2021
55 Alumni were hired by The Art Effect in 2021
$2.1 Million in merit based scholarships awarded to senior students applying to college