Become A Sponsor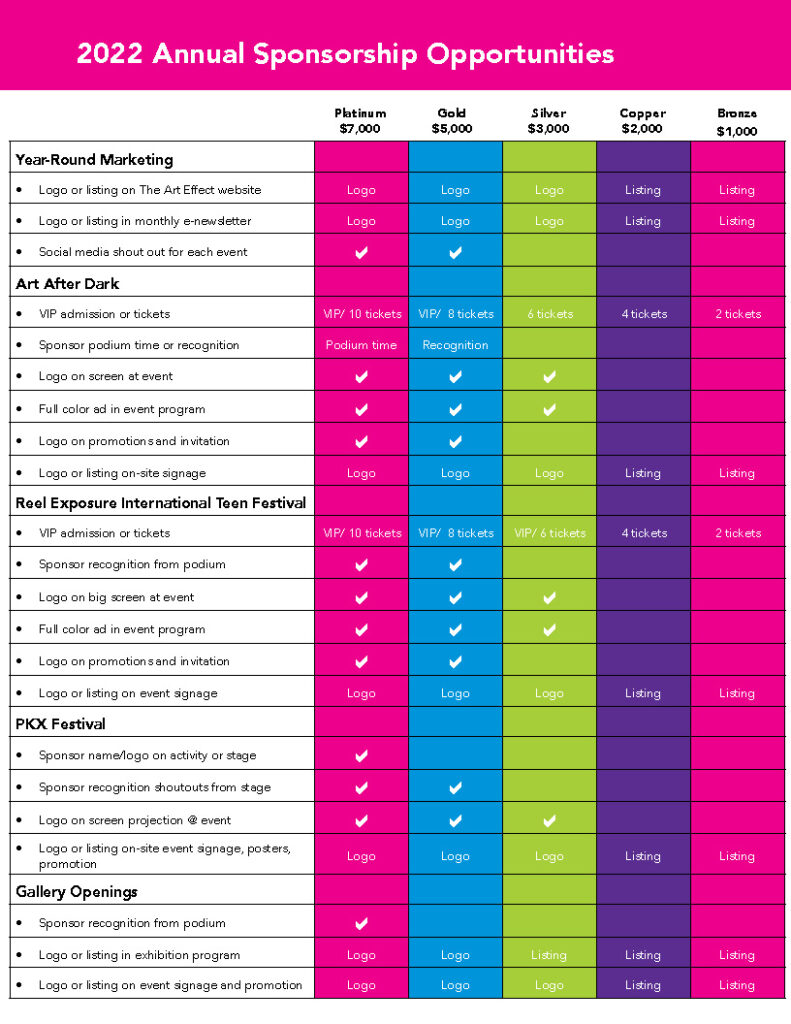 Annual Sponsorship Opportunities
The Art Effect has been a part of this community for over thirty years. In this time, we've served thousands of youth who have gone on to go to college, become professional artists and filmmakers, entrepreneurs, and even NASA scientists! But we wouldn't have been able to support those students on their academic and work-life journeys without sponsors. Sponsorship gives your organization high-visibility with families, business leaders, community members, and local politicians who are a part of The Art Effect community.
Your support is invested directly in youth who are striving for academic and career success. Your sponsorship will make it possible for us to continue offering high-quality arts and workforce training programs to young people in the Hudson Valley.
Thank you for your consideration, take a look below at the advertising and promotional benefits that accompany the each level of sponsorship. From awe-inspiring art exhibitions at our new Trolley Barn Gallery in downtown Poughkeepsie, to large community events like the Reel Exposure International Teen Film and Photography Festival, and a creative twist on the annual gala, Art After Dark, we look forward to featuring your organization!
Call 845-471-7477 or email Phoenix@thearteffect.org to talk about the best sponsorship level for your organization.