After School Enrichment
In partnership with school districts throughout the Hudson Valley, The Art Effect provides enriching and empowering arts-based after school programming for elementary, middle and high school students. This extended learning time compliments the New York State Learning Standards for English Language and The Arts by using visual, literary, media, and performing arts that engage students as active, creative learners.
After School Enrichment programs educate youth on how and why art and media are created, and provide access to equipment, supplies, technology, and tools students can utilize to create their own art, media, and theater. The program is designed to meet ambitious goals of improving students' social-emotional learning, academic achievement, and attendance. The Art Effect's learner-centered visual and media arts education fosters meaningful opportunities for active engagement, positive learning experiences, and arts-based academic enrichment. Our teaching practices help youth build critical thinking, communication skills, self-expression, and self-esteem, all critical elements to a successful education.
Visit The Art Effect's classes page for more visual arts classes and workshops.
The Art Effect often collaborates with a consortium of community-based organizations, school administrators, educators, and artists to improve the lives of students and their families when necessary.
Poughkeepsie City School District Programming History
Since 2013, The Art Effect has worked with the Poughkeepsie City School District to provide engaging, high-quality after-school visual and media arts programming, first through the 21st Century grant from 2013 – 2016, then through the Empire State Extended Learning Time grant from 2017 – 2020. Over the years, The Art Effect has served thousands of students in grades 1 – 12 at all four elementary schools, Poughkeepsie Middle and Poughkeepsie City High School.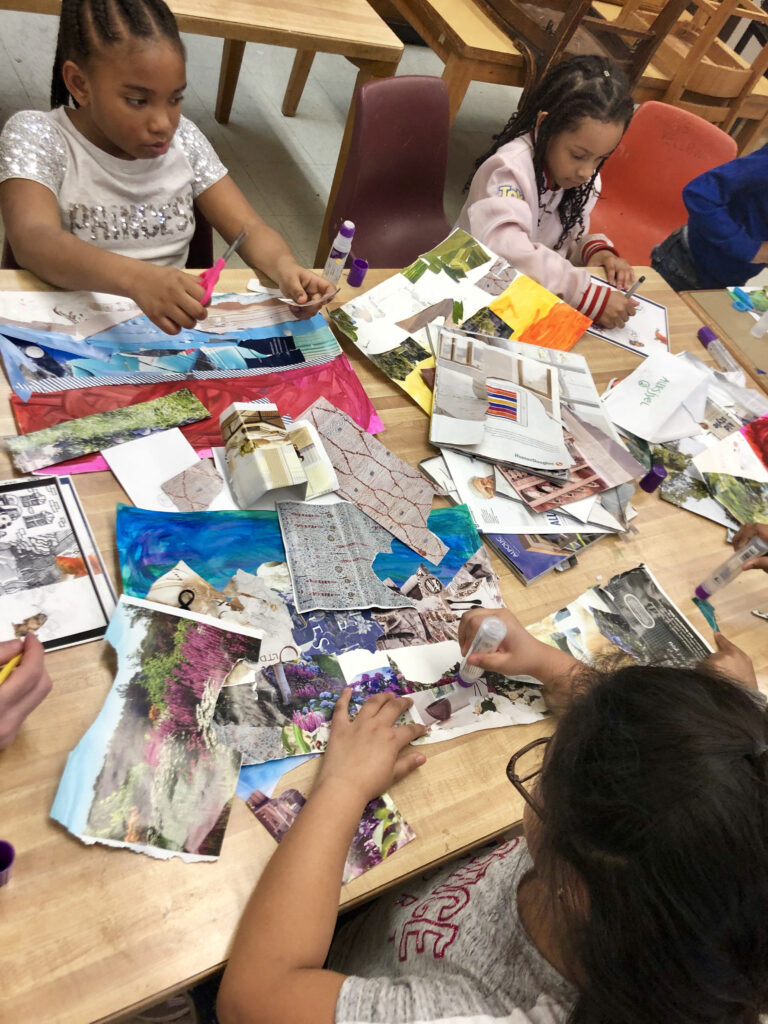 A few past projects include:
Poughkeepsie Mural Collaboration
Morse Elementary School students in 4th and 5th grade learned about the power of collaboration by brainstorming, planning, and designing mixed media collage murals using materials such as paper, found objects, recycled materials, and markers. Their mural represented parts of Poughkeepsie including; Morse Elementary School, Malcolm X Park, The Bardavon, The Walkway Over The Hudson, and Chuck E Cheese. Incorporating the layers of a cityscape was the key to this project to show a clear understanding of foreground, middleground, and background.
Wings of Justice
Students at Clinton and Warring Elementary Schools designed large watercolor feathers for a collaborative "Wings of Justice" artwork" in response to the book Narrative of the Life of Frederick Douglass, an American Slave written by Himself."
Incorporating Other Languages
In response to 4th and 5th grade students' interest in Japanese art, The Art Effect's teaching artists designed three months of art lessons featuring Japanese artists such as Takashi Murakami, Chiho Aoshima, and Yayoi Kusama. Students learned about the culture, food, and even to speak some of the language!
Other projects have included: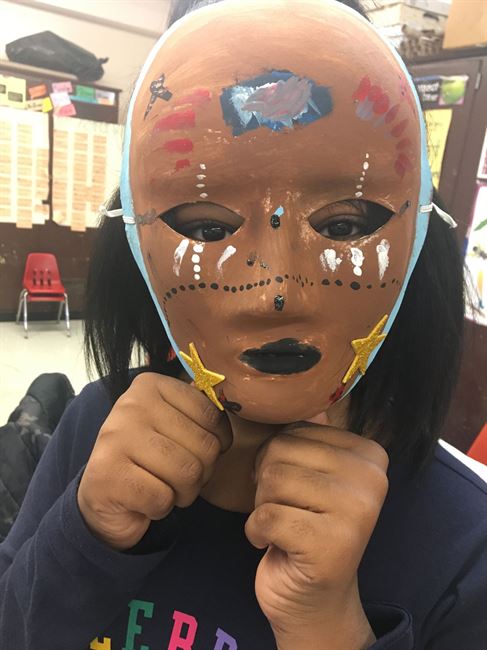 Landscape collages
Trading cards
Monster bookmarks
Circular sun woven mandalas
Mixed media paintings
Recycled sculptures
Stop-motion animations
Crayon/watercolor "stained glass"
Painted masks
Ambi Arts Drawings
Haiku animations
Tree silhouette paintings
Music videos
Imagination mobiles
Superhero masks
Self-portrait silhouettes
Movie trailers
Cityscape collages
Landscape drawings
Recycled robots
Free-draw print-making
"Make Your Own Color" Sheets
Original character animations
Journalistic news videos
Tessellation patterns
Producing songs
Original film scripts
Audio journalism pieces
Podcasts
Kinetic Typographies
To inquire about bringing after-school programming to your school, please contact MaryEllen@thearteffect.org.