The Art Effect is back at Saturday Morning Lights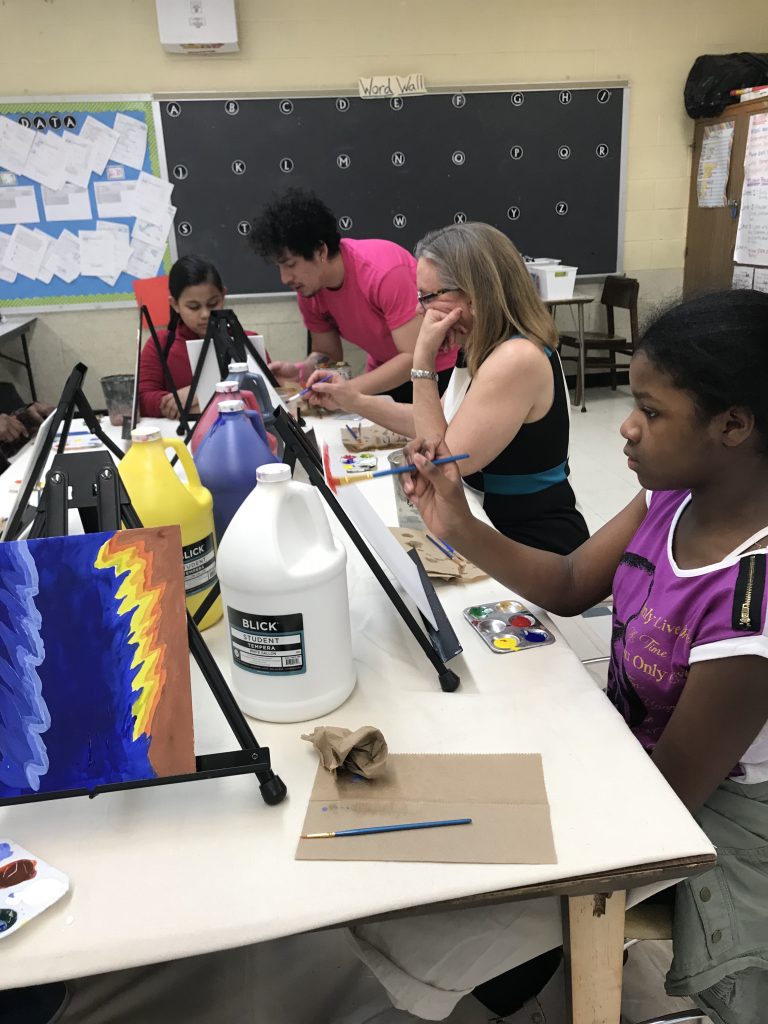 Saturday Morning Lights (SML), the Poughkeepsie City School District Community School's flagship initiative, is set to return. This year's SML will provide PCSD students and families grades PreK-12 opportunity to engage in academic enrichment, positive youth development, and family bonding experiences from 9 a.m. – 1 p.m. on Saturdays starting Oct. 15, 2022 and ending June 17, 2023 at Poughkeepsie Middle School.
The Art Effect hosts several visual and media workshops throughout the programs including painting and digital music projects! Click here for more information about The Art Effect's After School Enrichment Programs. Students will engage in a variety of project-based academic courses and interactive enrichment activities. Course options include creative writing, robotics, book club, math enrichment, and more. In these project-based learning classes, teachers design lessons to support students' academic needs while also engaging them in interactive activities, collaborative group work, and problem-solving. 
Other community partners include; Community Matters 2, APJ Boxing, Growing Stemz, Family Services TRAC Center, Hudson River Housing, COP Police Department, The Chamber of Commerce Career Action Center and the Poughkeepsie Public Schools Foundation. Parent Engagement activities will be conducted by the Leadership Program.
All students and families in grades PreK-12 are encouraged to attend. Once enrolled, students and families will be given a schedule confirming their enrollment and the courses they are taking. Learn more and register at PoughkeepsieSchools.org