As part of The Art Effect's curatorial workforce development program, youth curators attend gallery shows in the Hudson Valley and New York City and write reviews of what they've seen.
Member of the Trolley Barn Curatorial Team, Mary Elizabeth Boatey shares her thoughts on a recent show at Harper's Gallery in Chelsea.
Located on West 22nd St, Chelsea 512 currently houses the "And the Moon Be Still as Bright" group exhibition, displayed among several other historical and influential art galleries. Founded in 1997, the Harpers Gallery embedded themselves within the heart of  New York City's art district, flourishing within the complex minds of the world's creatives. 
"And the Moon Be Still Bright," an initially niche but progressively enticing phrase, originates from American writer, Ray Bradbury, author of science fiction novel the Martian Chronicles. The story highlights the preservation of land, describing a familiar tale involving exploration and settlement on newly colonized regions in Mars. The specific title "And the Moon Be Still Bright" references a chapter within the novel describing desperate attempts to save and prevent the internal pollution of Mars at the hands of the new inhabitants from earth. The pieces within this exhibition mimic that sort of natural space both graciously untouched and riddled with destruction. Each artist takes on this theme in a unique way exploring the different "found" mediums equally mimicking the exploration of new areas in the Martian Chronicles.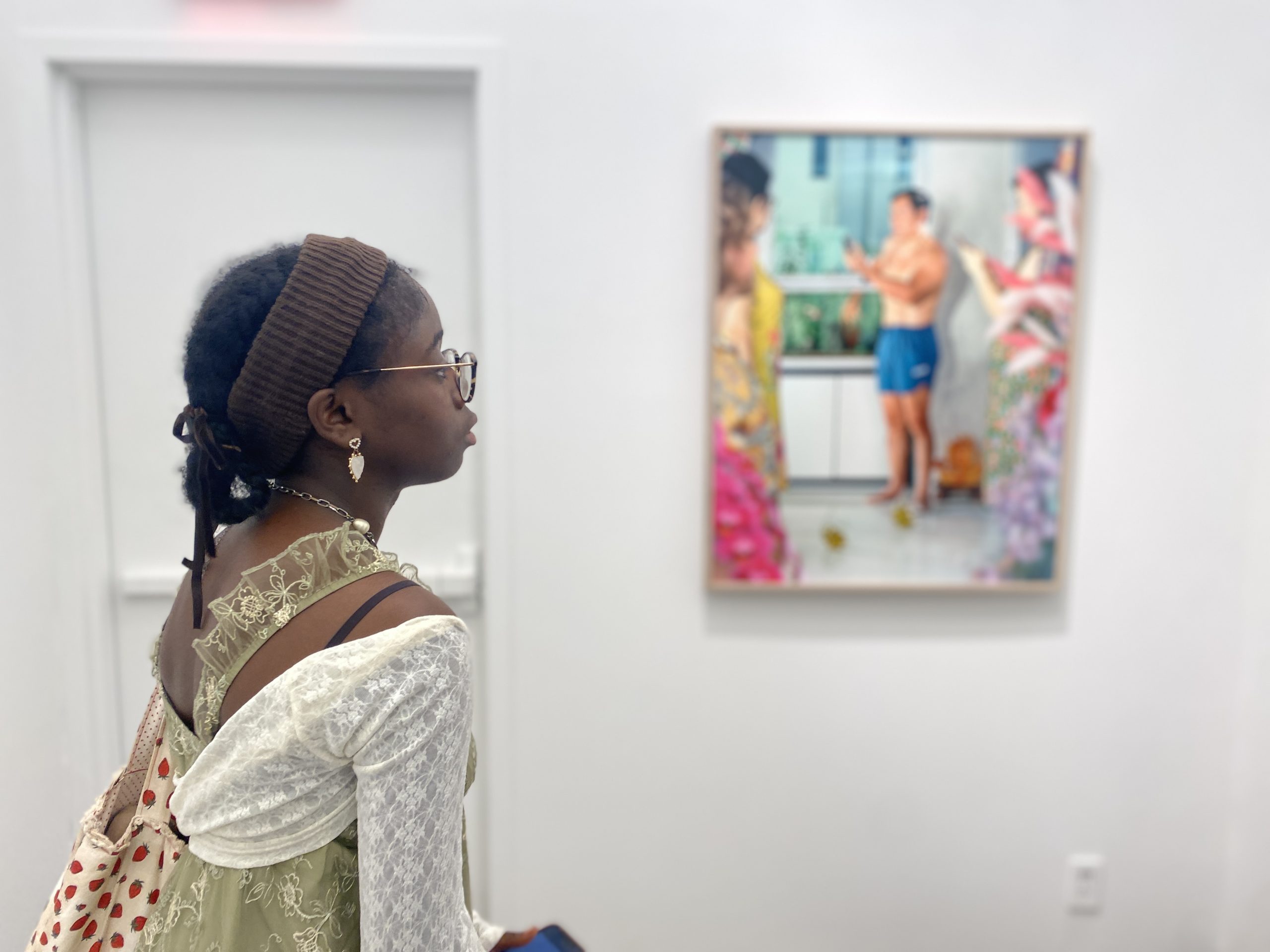 What initially drew me to this exhibition was my natural love for maximalism and the implication of organized clutter in a lot of art. In regards to the appreciation of nature, the art ranges thematically from the beauty of the past, to the uncertainty of the future. All the while it maintains love for natural imperfection contrasted for man-made "perfect" beauty.
A specific arrangement of pieces that spoke to me was a bright colored orange flowing tapestry by Mimi Jung, titled "Our Inclinations" and an equally sized seemingly overgrown tapestry laced with jewels and valuables in gold titled "Rags to Riches" by Suchitra Mattai. The fabrics of "Rags to Riches" in particular blend with all of the other external elements elevating the entire piece, while also coming across a bit abrasive and harder to look at. The beautiful color contrasts with the rough texture.
Within all the art is a common approach regarding the perspective of immigration and settlement; whether or not human presence in natural spaces results in good or bad, and the internal conflict of that guilt as human civilization is the reason for the pain of others.