Join The Art Effect at the Trolley Barn Gallery (489 Main Street) or virtually via Zoom on Tuesday, August 29, for a day of professional development in preparation for the Poughkeepsie Public Library District's 2023 Big Read. We will discuss how to center human stories in the study of history, how educators can use historical creative non-fiction to engage present-day students, and how to connect historical texts to students' lives in relevant, meaningful ways.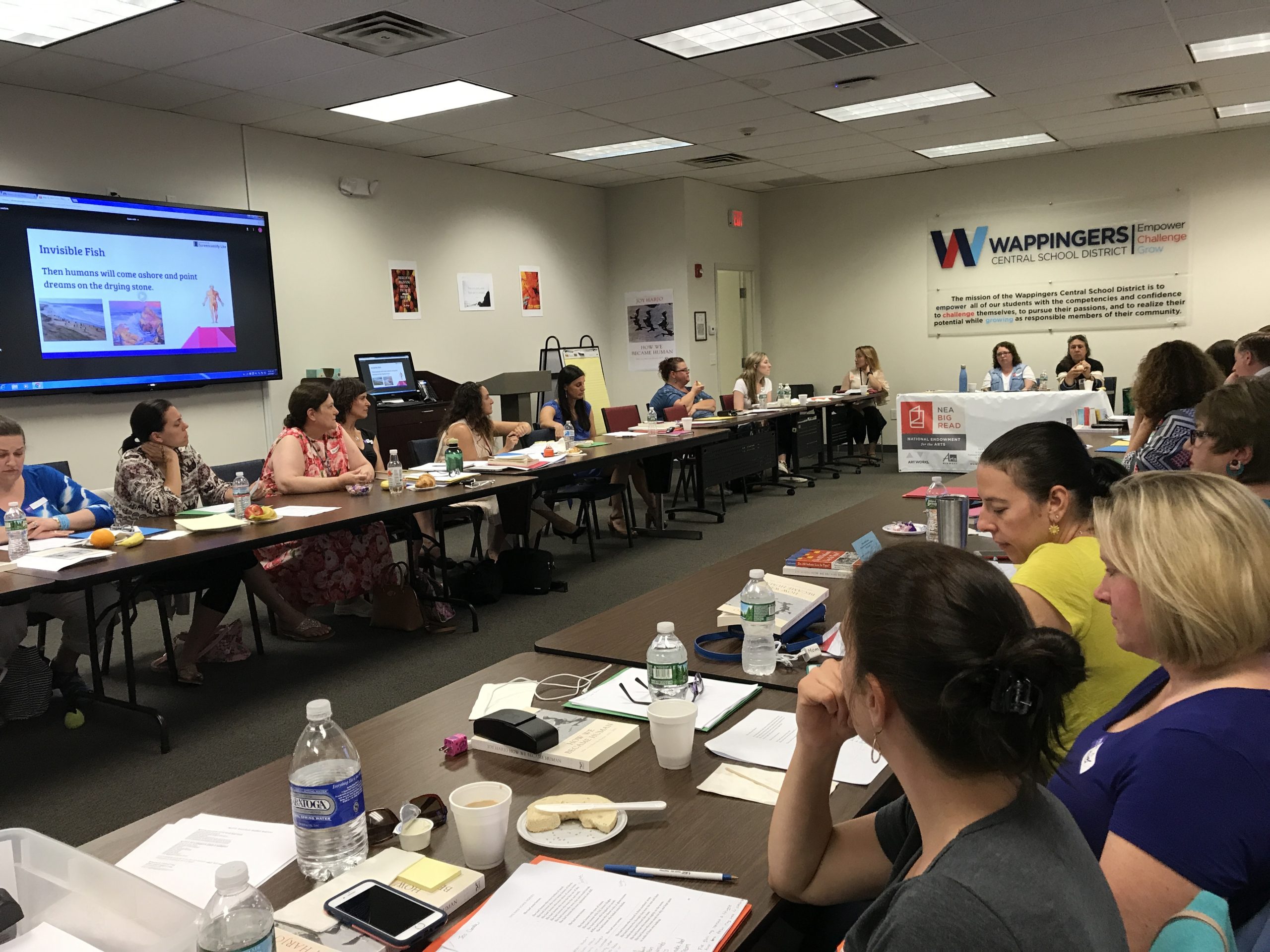 In this hybrid day of professional development, educators will gain background knowledge and culturally-informed context for teaching this year's Big Read: The Boys in the Boat by Daniel James Brown. Educators will learn concrete curricular resources and strategies for student engagement, as well as practice facilitating generative writing and multimedia assessment projects to help students identify central themes in the text and draw parallels between historical stories and the present day.
By the end of the professional development session, all participants will be able to:
Understand and teach historical narratives as constructs embedding a specific point of view
Lead students to apply critical thinking skills to ethical dilemmas, using The Boys in the Boat and US participation in the 1936 Olympics in Nazi Germany as an example
Understand the political experiences of people with marginalized identities negotiating life outside of dominant social groups
Understand background knowledge about the Poughkeepsie Championship Regatta's importance to the cultural and economic development of the Hudson River Valley
Provide generative writing prompts around The Boys in the Boat
Identify ekphrasis as a literary device, and generate original ekphrastic poems
Assign filmmaking as a multimodal assessment enabling diverse learners to demonstrate learning and perform understanding
Time: Tuesday 8/29, 8:00am – 3:00pm, 30 minute lunch and coffee breaks provided
Location: Hybrid event; in-person at the Trolley Barn Gallery, Main Street, Poughkeepsie, NY 12601 or virtual via Zoom
Provider: Poughkeepsie Public Library District Big Read
All participants will receive a copy of The Boys in the Boat free of charge. There is no fee to attend this workshop. Breakfast and lunch will be provided.
*Documentation verifying teacher attendance will be provided to registrants who have prior in-service approval from their home districts.*
AGENDA
8:00 – 8:30am: Coffee & Breakfast
8:30 – 8:45am: Welcome & Opening Remarks
8:45- 9:45am: Keynote: Whose History? Whose Story? Shaping the 'Historical' Record and Listening to Black Voices of the Hudson River by Bill Jeffway, Celebrating the African Spirit/Dutchess County Historical Society
9:45 – 10:00am: Q&A for Keynote
10:00 – 10:15am: Coffee/Bathroom Break
10:15 – 10:50am: Teaching Holocaust-Related Literature: An Introduction and Resources for Teachers by Jeffrey Urbin, Education Specialist at the Roosevelt Presidential Library and Museum of Dutchess County 
10:50 – 11:30am: Rowing On The River: A Brief History of the Poughkeepsie Regatta by Elizabeth Clarke and Ann Sandri, authors of The Poughkeepsie Regatta
11:30 – 12:30pm: LUNCH
12:30 – 2:30pm: Concurrent breakout sessions:
Session 1 (in-person): "Multimedia Storytelling as Assessment" Workshop by The Art Effect
Session 2 (virtual): Engaging Learners Through Modes of Imagery and Writing From The Senses, with The Ekphrastic Writer
2:30 – 3:00pm: Closing Remarks and Feedback Survey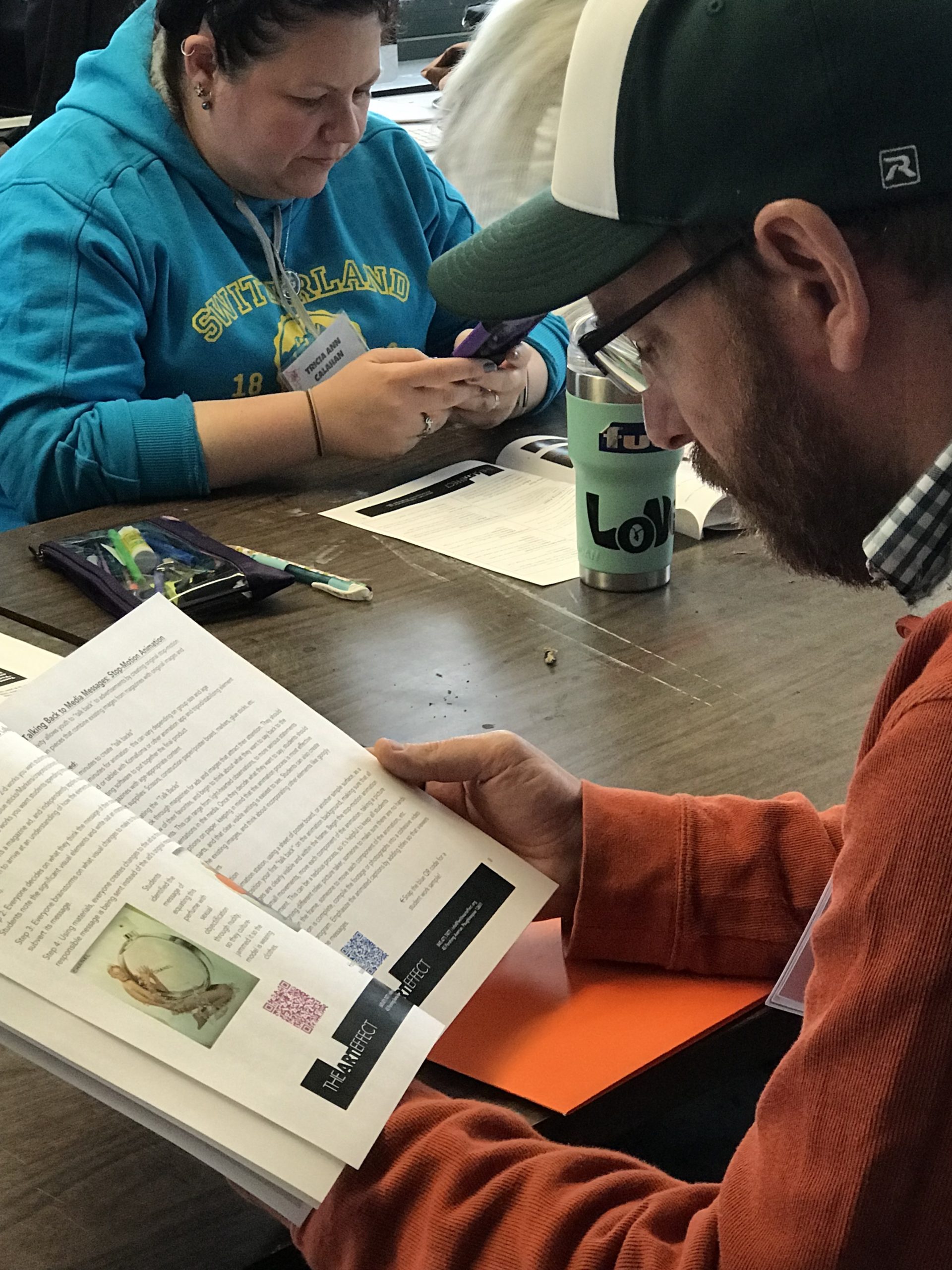 The Big Read is an annual 'community read program' coordinated by the Poughkeepsie Library District. It will run across the fall months of 2023, and is designed to broaden our understanding of our world, our communities, and ourselves through the joy of sharing a good book.