Poughkeepsie Big Read 2021 Recap
The Art Effect conducted a series of library workshops, teacher trainings, and in-school residencies as part of the Poughkeepsie Public Library District's 2021 Big Read program. Each workshop revolves around generating, gathering, and celebrating community stories.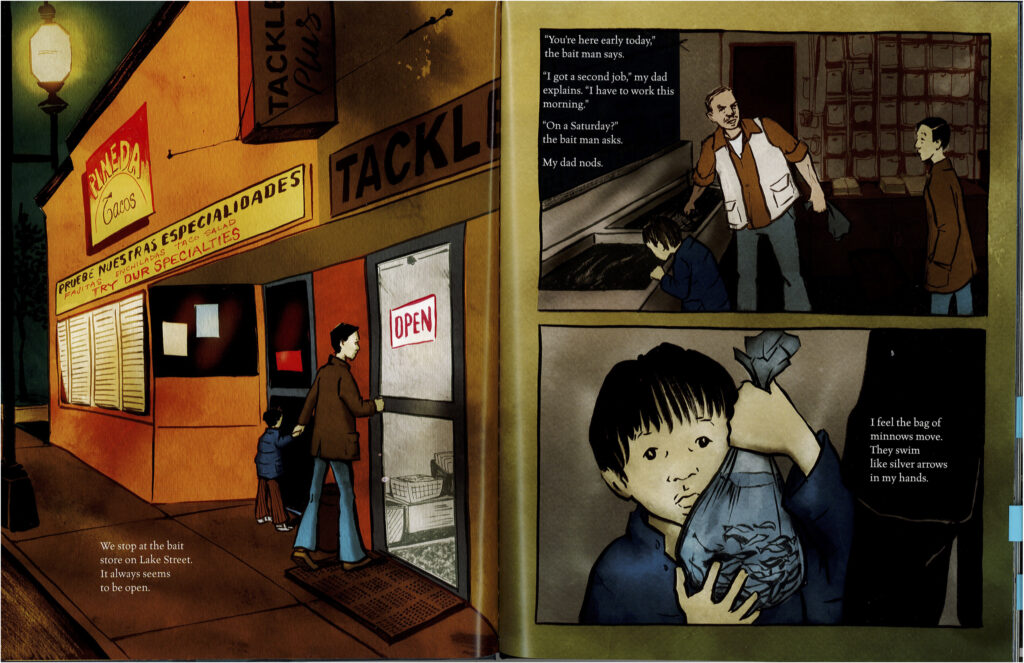 ---
Poughkeepsie Public Library District
Create Your own Comic Book/Graphic Novel
In this workshop, library patrons learned how to capture an autobiographical moment in the visual/sequential medium by creating their own graphic novel/comic book from start to finish. This workshop covered sequential storytelling as well as how to sketch, ink, and color their comics.
Staatsburg Library
Podcast and Radio Production 
For tween-teens | VIRTUAL. In this workshop, teens learned the art of audio production and sound design to produce their own mini-podcast telling their family's story. Finished pieces air on Radio Uprising, the Art Effect's youth-produced radio show, which airs every Thursday from 4pm – 5pm on 91.3fm WVKR Independent Radio.
Watercolors for Adults 
Inspired by Thi Bui's watercolor illustrations in the graphic novel The Best We Could Do, adults in this virtual workshop generated short memoirs and then learned the art of watercolor to create three-panel watercolor illustrations to accompany their anecdotes.
Poughkeepsie High School
"My America Is" Video Poems
After completing the in-school unit on immigration and the Big Read featured book The Best We Could Do by Thi Bui, students work in groups to compile each written "I Am America" poem and write/produce a film script to create video poems about what being an American means.
Warring Elementary School
Photography and Memoir Writing
In this residency based on I Am Home, elementary students wrote mini-memoirs expressing their thoughts and feelings about what "home" means to them, then learned professional photography and lighting techniques to stage and capture photographic portraits to illustrate and accompany their writing.