The Art Effect's Summer Art Institute (including Junior Art Institute) takes young artists on a deep dive into their chosen medium while building foundational knowledge of techniques, elements and principles of fine or digital art. Intermediate and advanced students will develop and elevate their technical skills to create a dynamic portfolio. High school students interested in pursuing a degree in the arts will meet with college representatives and receive portfolio critiques through each two-week session.
Monday – Friday, 9:30 – 4:30pm
Dutchess Community College – Allyn Washington Center for Art & Science, 37 Gallery Circle, Poughkeepsie
Select a major based on the choices below. Each major includes different classes with developmentally-appropriate arts instruction. For more information, click on a two-week session below:
Foundational-level majors are recommended for youth ages 11-15 with little or no previous experience in fine or digital art.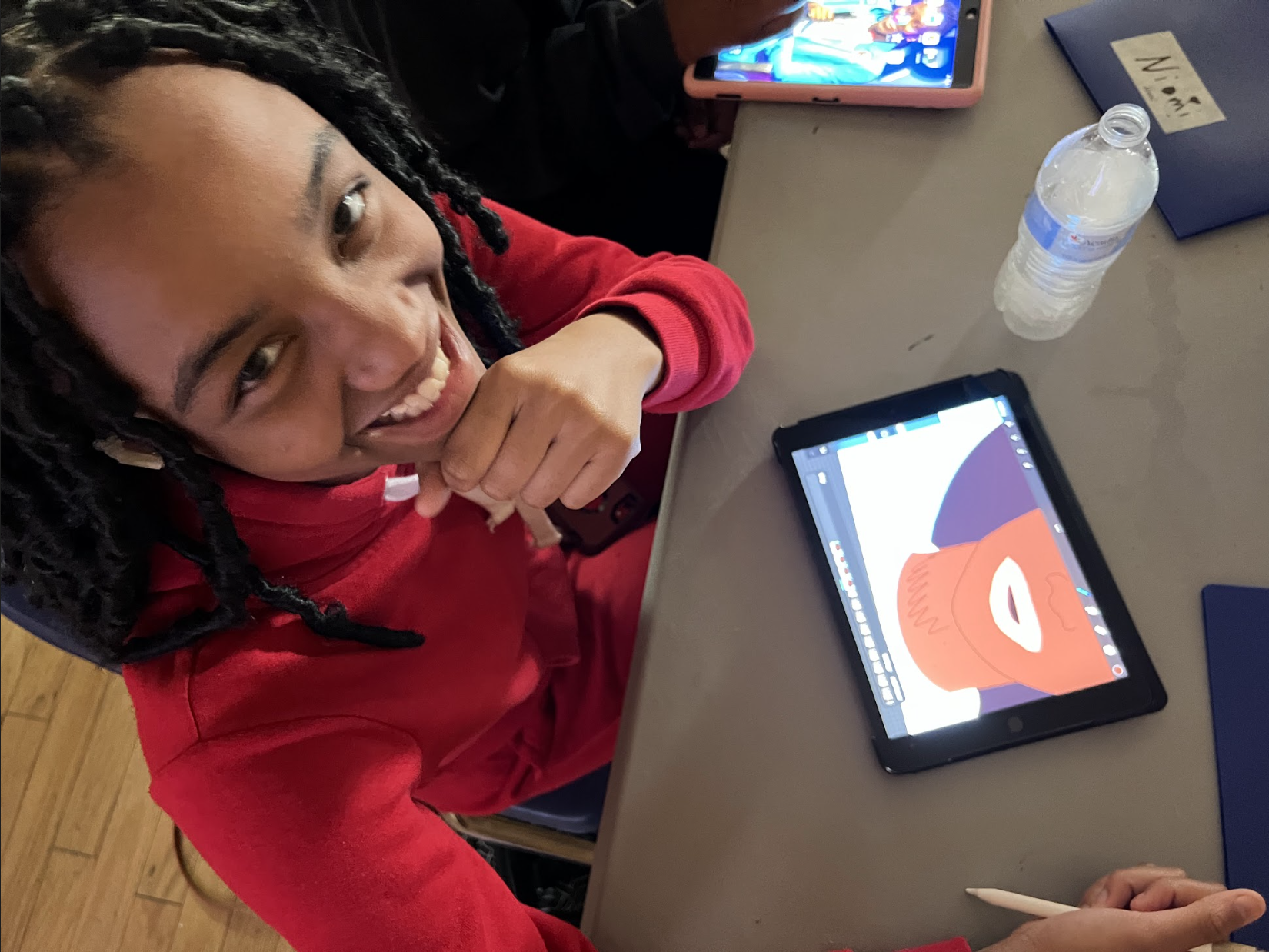 Fine Art Foundations – Learn basic techniques, elements and principles of fine art through drawing, painting, mixed media, and collage.
One digital art class is also included.
Digital Art Foundations – Learn essential elements and principles of digital art. Projects include digital painting, drawn animations, and graphic design.
One fine art class is also included.
The Portfolio Foundations major is recommended for youth ages 12-16 in high school with introductory experience in fine or digital art, or advanced middle school students.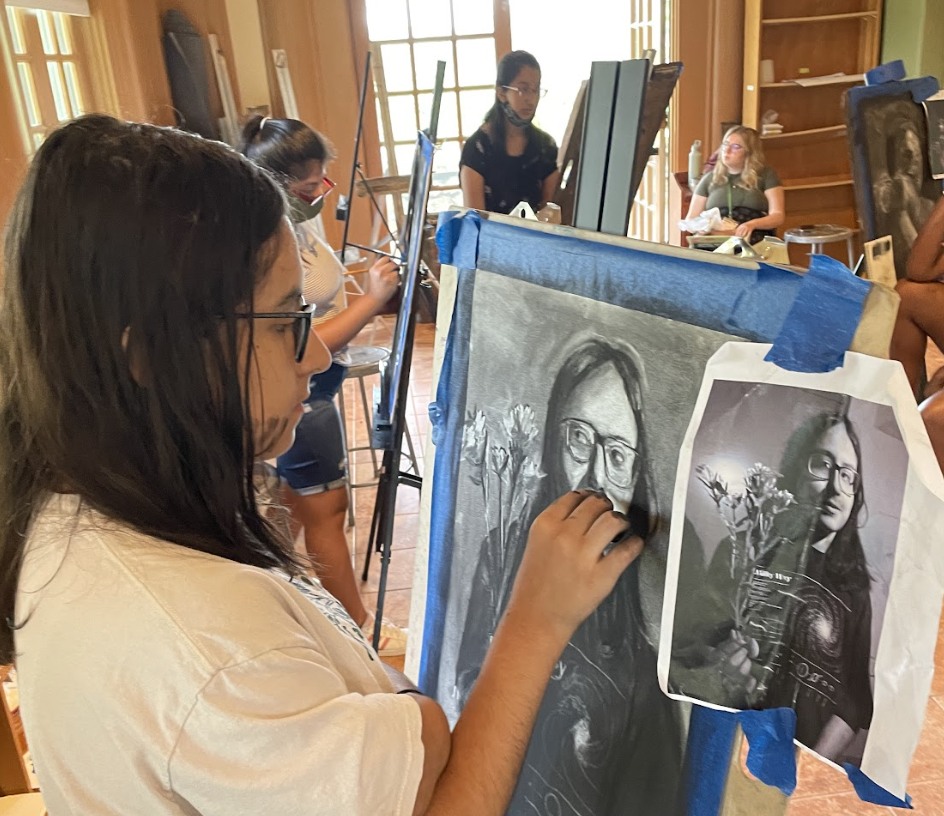 Portfolio Foundations – Begin to develop a dynamic portfolio in drawing, painting, and digital art while expanding on fundamental drawing and painting skills in both visual and digital arts. Primarily working from observation and reference photos, students will learn composition, color theory, mark-making and narrative illustration. Projects will include still life, landscapes, self-portraits, and more!
Portfolio majors are recommended for intermediate-to-advanced level high school students ages 14-19 with experience in digital or fine art.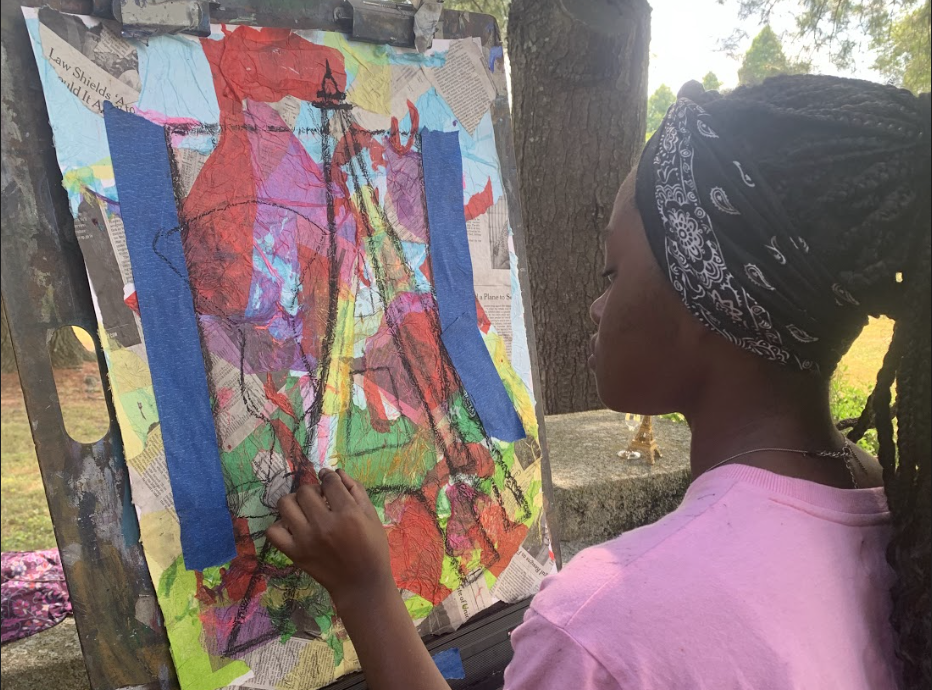 Portfolio in Digital Art – Develop a dynamic portfolio while expanding on fundamental digital art skills in mark-making, working with layers, digital character design, animated expressive and narrative shorts, posters and web graphics, and digital composition.
Portfolio in Drawing & Painting – Use drawing, painting, and mixed media to experiment with conceptual works and create work that focuses on a personal vision and voice. Recommended for seniors with college applications on their mind.
Daily Schedule
Each morning begins with an all-student body circle up and an inspiration session where teaching artists share stories, personal works, and motivational wisdom. Next, each group works on in-depth projects within their own major, so that there is a cumulative total of 10 hours per week of deep focus work on their own projects. This is followed by an all-group lunch period where students can socialize. Students must provide their own lunch, snacks, and water. Sunscreen recommended. After lunch, there is an all-ages elective block, in which students can select which discipline they would like to explore outside of their major. Possible elective options may include figure drawing, portraiture, and 3D sculpture. More information on electives and selection will take place two weeks prior to the start of the program. Finally, during the last period of the day, the Foundations-level majors select a second elective class for further exploration of a new discipline, while the Portfolio majors dive back into their majors subject.
Early drop-off available for an additional $25/day (no earlier than 8:30am)
Late pick-up available for an additional $25/day (no later than 5:15pm)
Please email cory@thearteffect.org or call 845-471-7477 to schedule an early drop off/late pick up.
Additional Discounts
Multiclass/Sibling Discount: Save 5% when registering 2 or more children OR when you sign 1 child up for two or more weeks of camp.
Member Pricing: Save an additional 5% by signing up for a Students & Families membership, click here to "Become a Member."
Scholarships: Scholarships are available to those in economic need, to apply please complete a Scholarship Application Form and send it to info@thearteffect.org.