Artist Spotlight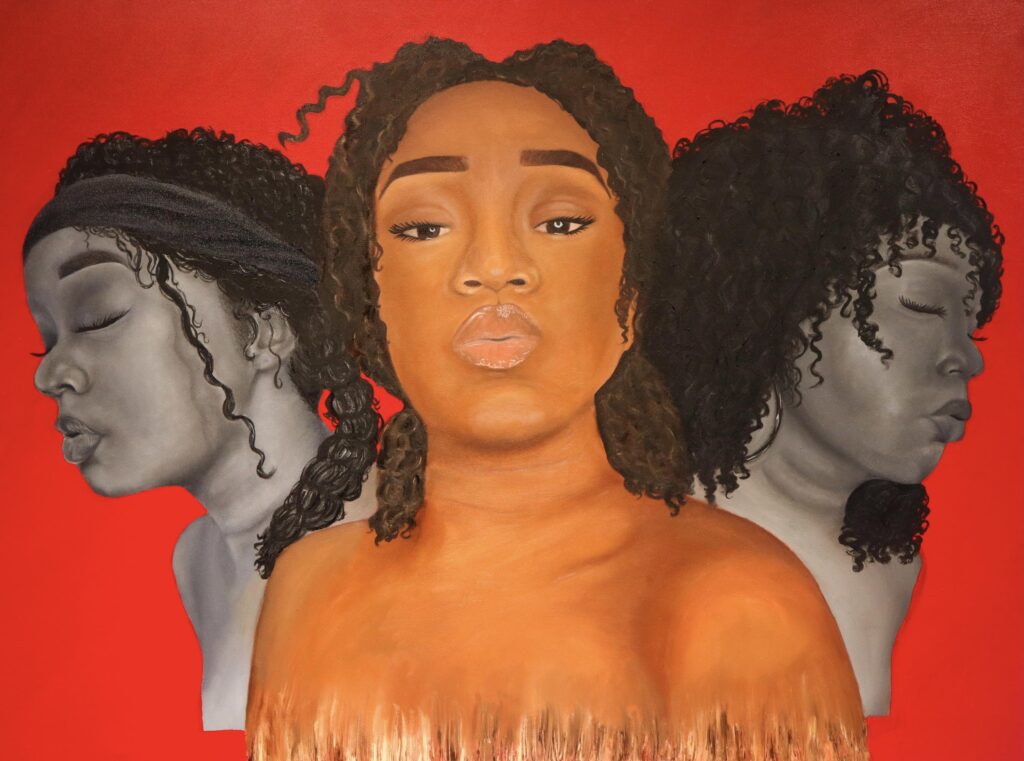 New York based artist, Destiny Arianna displayed her artwork at The Art Effect's Indigenous Peoples' Day event on October 11, 2021.
"Taking the skills, she acquired through self-teaching Destiny continues to focus on depictions of Blackness in art. Over the past year, Arianna has used painting, photography, and collage to explore her Black and Indigenous identity, with a focus on land, lineage, and language. Her works address the hyper-visibility, visibility, and invisibility of her racial and cultural identities. Arianna addresses the deeply rooted connection between the rich culture she was immersed in growing up and its relation to the violent history of her ancestry to reconstruct a narrative of beauty, resilience, and survival in her work."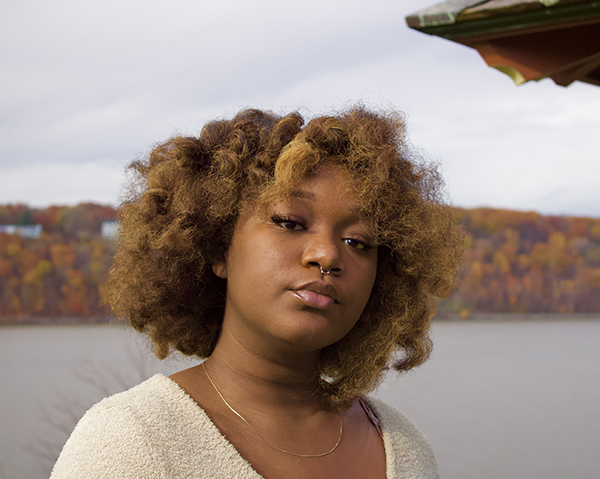 Destiny is also The Art Effect's Poughkeepsie Lead Fellow at the Trolley Barn Gallery, leading The Art Effect's new PKX Squad and planning the annual PKX Festivals in downtown Poughkeepsie. She is a New York-based artist who graduated from Bowdoin College, with a Bachelor of Arts in Africana Studies, Art History, and Visual Arts. After entering her first technical art classes during her sophomore year of college, she encountered a teaching style that excluded Black people. The gap in her artistic training led her to pursue the study of race in arts education. During Kearney's time within Bowdoin's Visual Arts program, she continued to learn from and rebel against that pedagogy. Taking the skills she acquired through self-teaching she continues to focus on depictions of Blackness in art. Bowdoin College Awarded her with The Richard P. Martel Jr. Memorial Prize in Visual Arts which is awarded to the students who, in the judgment of the Visual Arts Faculty at Bowdoin are deemed to have produced the most creative, perceptive, proficient, and visually appealing art works exhibited at the college during this academic year.
Embarking on her post-grad journey, Kearney joins the Art Effect team as the Trolley Barn Fellow. She will be with us for the next two years as a member of the first cohort of Lead for Poughkeepsie Fellows, a branch of the Lead for America program.