Catching Up With Caleb Wild
Catching Up With Caleb Wild, Last Year's Reel Expressions Winner It's safe to say that Caleb Wild thoroughly wowed the audience at last year's Reel Expressions International Teen Film Festival with his breathtaking and raw film "Cycle," which took home the first place prize and the Golden Sparky. The film, which also won the Golden Gate Award at the San Francisco International Film Festival, "Best Drama" at the 2017 All-American High School Film Festival, and Best Overall Film at the Scout Film Festival deals with cycles of addiction and explores the things we pass on to future generations. Inspired by his mother, who is a social worker, Caleb's film examines the story of a young man about to age out of foster care through his relationship with his estranged father. We sat down with Caleb to chat about his film, artistic process, and submission to the Reel Expressions International Teen Film Festival. Check out Caleb's advice for emerging filmmakers new to the film festival circuit! The Art Effect (TAE): How did you get started in filmmaking?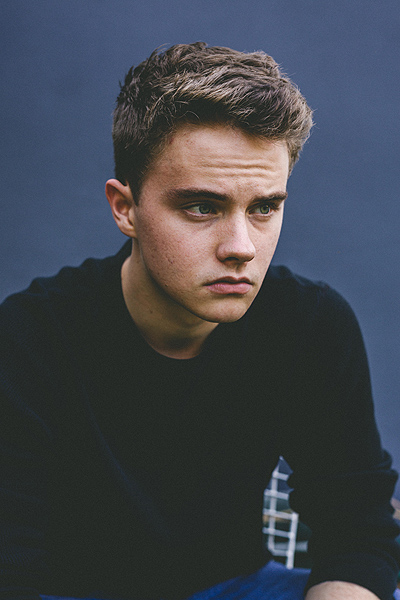 Caleb Wild: I started out trying to become an actor (Tampa isn't a big film community). I signed with an agency and did some commercials, but was more interested in the overall creativity of production. When I was 16, I entered a school video contest and won with this little film I made. That's when I knew I wanted to tell visual stories. TAE: How did you learn filmmaking? CW: I learned and still very much am learning on my own, which has been a blessing and a curse. It's forced me to really focus on narrative within my films because I've never had the resources to pull off anything bigger than what me and few friends could provide. Watching movies has really been my main education. I was always drawn to the emotion of films at an early age like "Warrior" and "Place Beyond the Pines." I ultimately learned by trial and error, and I'm still kind of doing that. TAE: What kind of films do you create? CW: I try to create human, engaging dramas. I'm always attempting to make films that pack an emotional and intellectual punch! Stuff that really satisfies and brings a hopeful message to the audience. TAE: Tell me about the film you chose to submit to last year's Reel Expressions Festival. CW: It's a film about legacy and what we pass on. My mom works with foster kids and I've heard a lot over the years about the realities children and their families face. So I wanted to tell a story around that, but really focus on the human side of the father/son relationship and themes about generational impact. TAE: Why should young filmmakers submit to RE?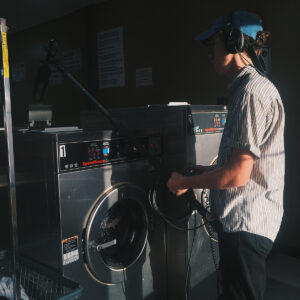 CW: Because it's an amazing festival! The opportunities are endless to connect with others and have them see your work, and these film festivals provide that exposure. When I first started submitting, I only got into a couple out of ten and I was kind of devastated. And even though I didn't get into the first couple, it opened doors for people to see my work. And Reel Expressions had a $500 prize, so I made decent money that I could pour into my next project, which is amazing! TAE: What advice would you give someone submitting to a film festival for the first time? CW: Don't worry about the money, the camera, the logistics. Reach down into your soul and tell a story from that place, and I promise you will find an audience. I'm still learning everyday to try to do that.  And if you fail, like I did, just keep going. Persistence is key – that's one truth I'm discovering. TAE: What's next for you? CW: I just finished a thriller short film that was shot over six days in the summer.  It was a bit of a mess. I learned from my mistakes big time. Now I'm working on a documentary, feature length script, some short films, and an upcoming A24 project as a screenplay researcher. TAE: Thanks for your time, Caleb! We look forward to seeing your next film and wish you success on the film festival circuit. Aspiring teen filmmakers, it's not too late to follow in Caleb's footsteps! To submit to Reel Expressions click here. To learn more about submitting from last year's filmmakers, click here.