Senior Project Virtual Gallery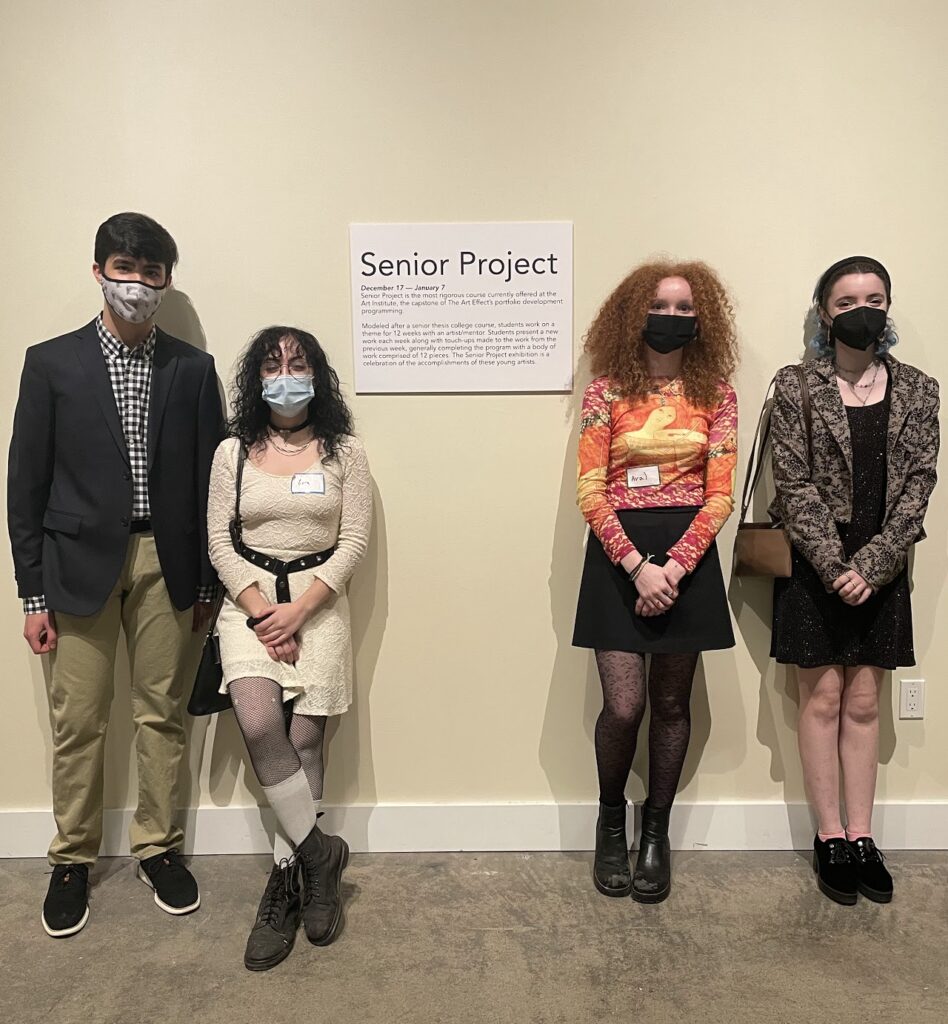 Senior Project is the most rigorous course currently offered at the Art Institute, the capstone of The Art Effect's portfolio development programming.
Modeled after a senior thesis college course, students work on a personal theme for 12 weeks with an artist/mentor in their chosen art medium. Students present a new work each week along with touch-ups made to the work from the previous week, completing the program with a strong body of work around a chosen theme. Mainly focusing on developing a cohesive body of work, how to prepare for an exhibition, and how the gallery viewer will interact with the work. The Senior Project exhibition is a celebration of the accomplishments of these young artists.
All works are on display at the Poughkeepsie Trolley Barn from December 17, 2021 – January 7, 2022.
Inquiries regarding the purchase of art works should email lauren@thearteffect.org
About the Instructor:
Rick Price has an MFA from Savannah College of Art & Design, is the chair of the fine art department at the Harvey School, and has extensive teaching experience at Buck's Rock in CT, mural painting in San Francisco and Beacon, illustration commissions, and has exhibited his fine art work nationwide.