Spring Workforce Intensives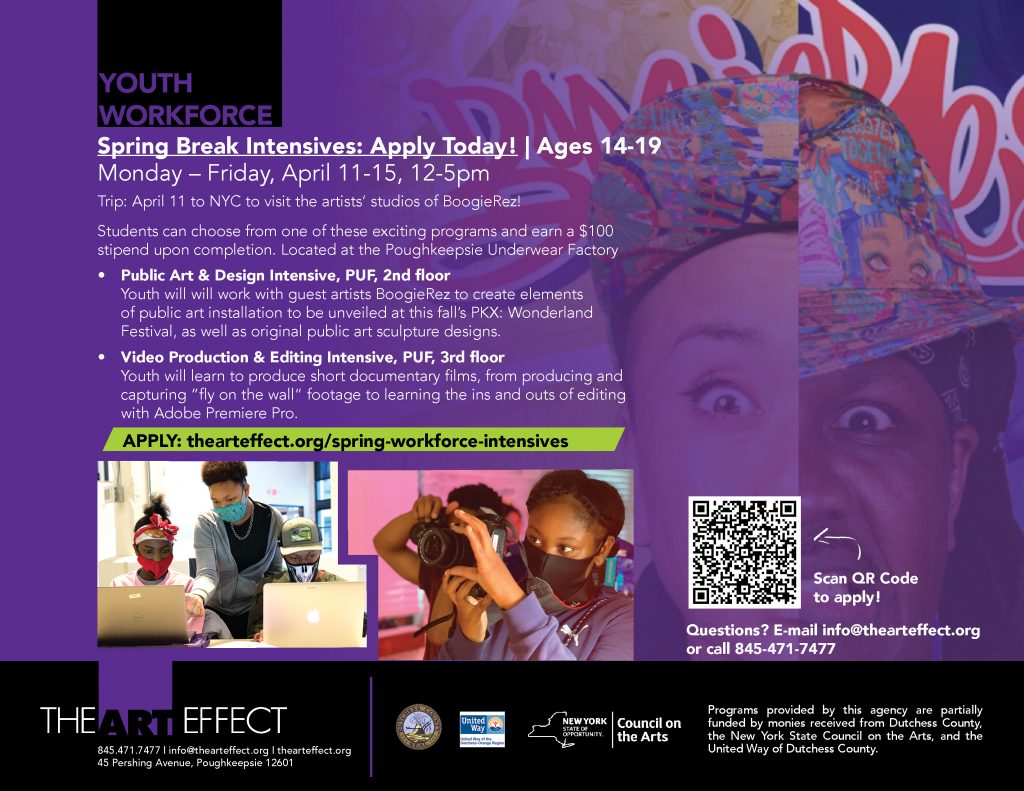 The Art Effect's 2022 Spring Break Intensives are open to students age 14-19 who live in Dutchess County.
Monday – Friday, April 11-15, 12-5pm
Trip April 11 to NYC to visit the artists' studios of BoogieRez.
Students can choose from one of these exciting programs:
In the Public Art & Design Intensive, youth will will work with guest artists BoogieRez to create elements of public art installation to be unveiled at this fall's PKX: Wonderland Festival, as well as original public art sculpture designs.
In the Video Production & Editing Intensive, youth will learn to produce short documentary films, from producing and capturing "fly on the wall" footage to learning the ins and outs of editing with Adobe Premiere Pro.
Youth who successfully complete an intensive will earn a $100 stipend.