Food Trucks Wanted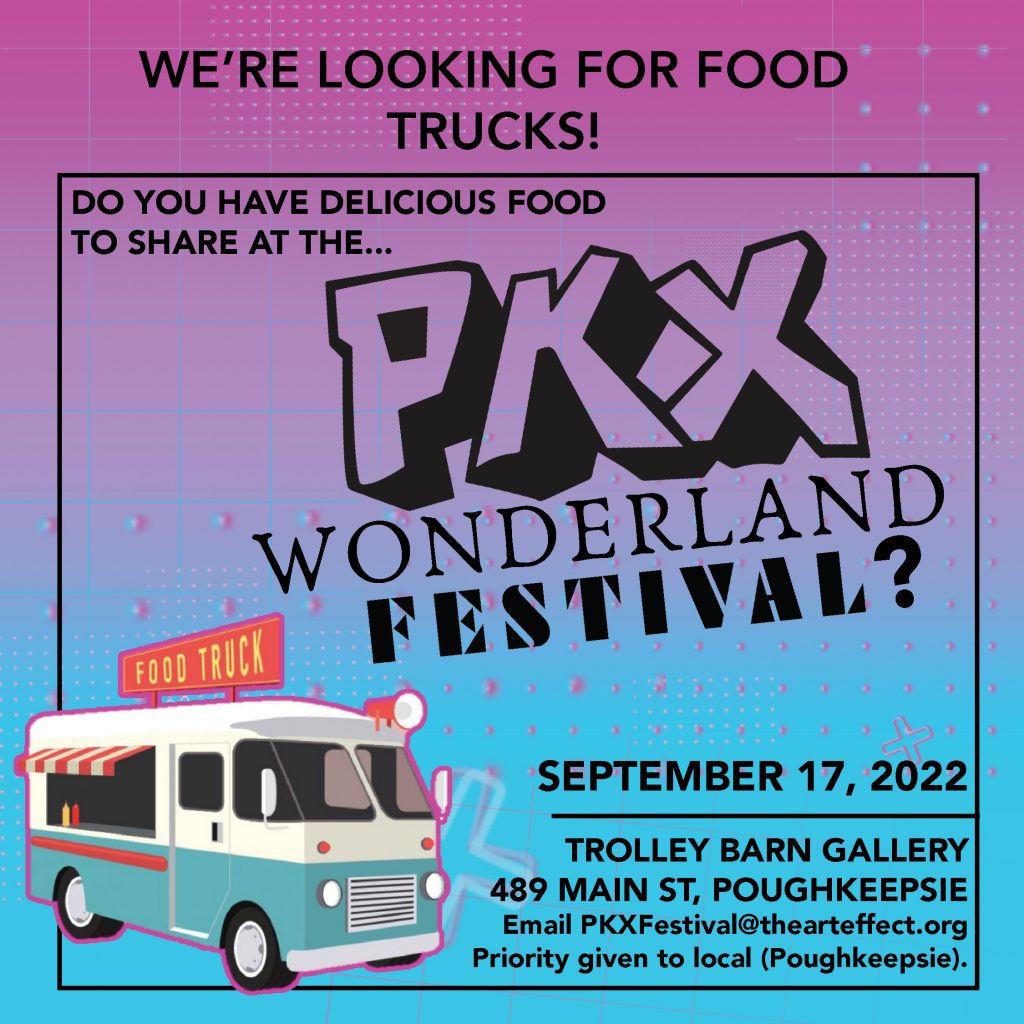 We would love to invite you to join us as a food or drink vendor. Registration for vendors at the PKX festival is free!
September 17, 2022
Participating vendors will receive:
Prominent display of logo at event and in event program;
Business publicity to 200+ Guests;
Reach of 5,700 email contacts;
38,000 website views;
Social media recognition to more than 10,000 followers;
Media coverage throughout the Hudson Valley.
Please email pkxfestival@thearteffect.org or destiny@thearteffect.org by August 29th if you are interested, have questions, or would like additional information. Thank you for your participation and support.