Local Youth Create Art at MLK Jr. Day Open House
Open house success! More than 35 families stopped by The Art Effect on MLK Jr. Day to enjoy pizza and participate in workshop demos led by The Art Effect instructors Morgan Suter, Zach Reid, and Nia Scott.
Participants of all ages produced expressive paintings, figure drawing sketches, original melodies, and short animations. These wonderful works were only a preview of what students will learn this spring at The Art Effect in courses like Adventures in Digital Music, Portfolio in the Human Figure, and Exploring Digital Animation.
Learn more about & sign up for spring classes here!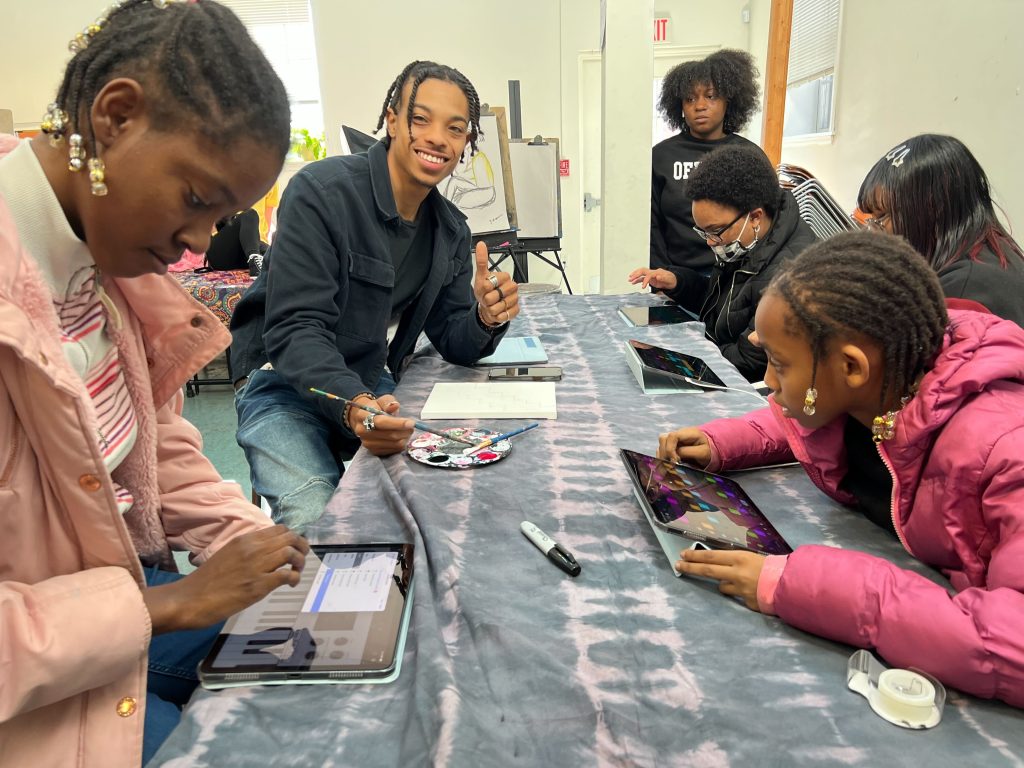 Also on display at this event were posters created by The Art Effect's Media/Arts/Design Lab for the NYS Pollution Prevention Institute. These posters showed visitors easy yet effective ways to be more eco-friendly in their daily lives.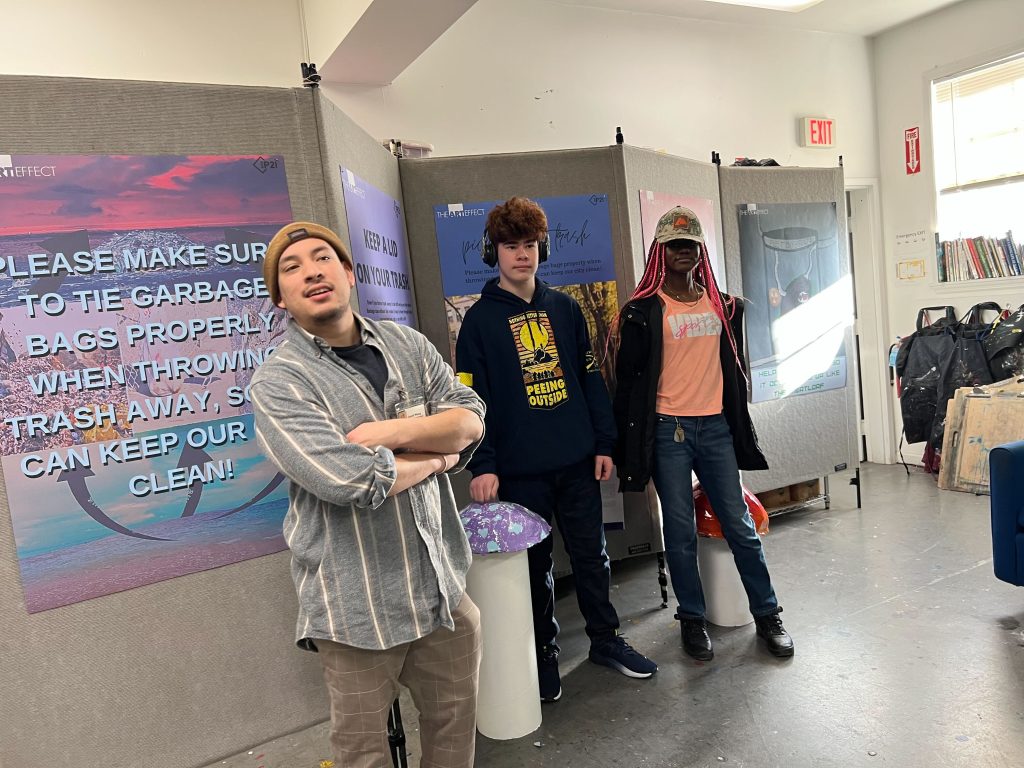 It was incredible to welcome members of the community to 45 Pershing Avenue, and to see youth engage with different kinds of creative learning on their day off from school! From the paintings, sketches, songs and animations produced in workshop to the long-form collaborative posters from the youth workforce development team, many forms of artistic talent and hard work were celebrated.