PKX Reel Exposure Teen Film and Photography Festival Celebrates 10 Years in the Hudson Valley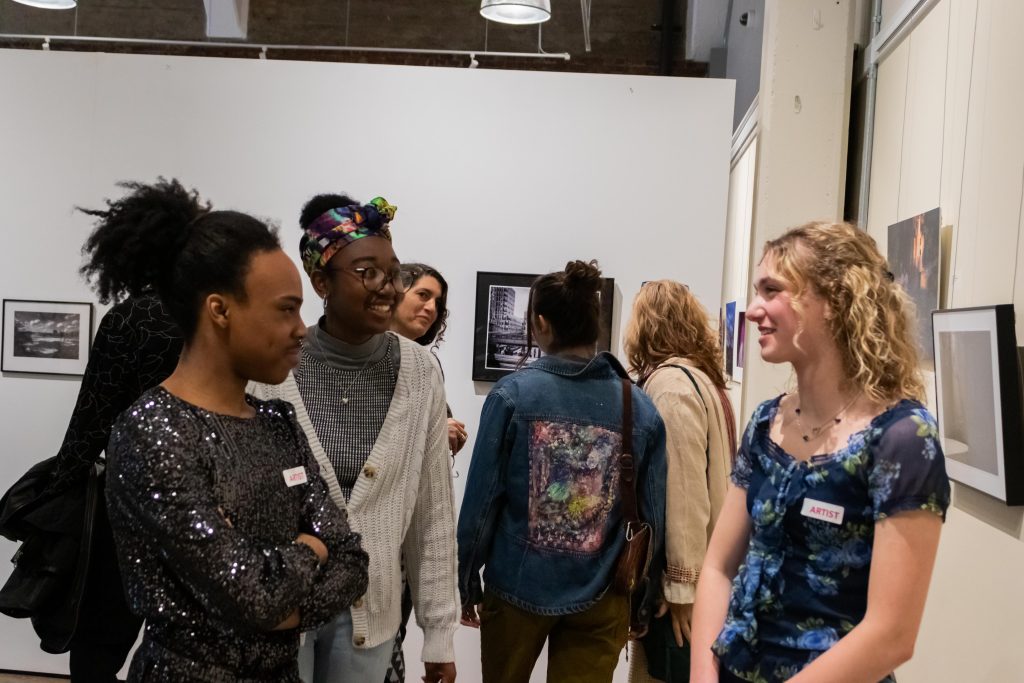 Poughkeepsie, NY (March 21, 2023) — The Art Effect is hosting its 10th annual 3-day event, PKX Reel Exposure International Teen Film and Photography Festival, from May 5-7 at the Trolley Barn Gallery at 489 Main Street, Poughkeepsie. The festival will begin with an exhibition of photography, followed by a full day of family-friendly media and art activities, and a screening of short films, created by young artists ages 13-19 from around the world. This year, Reel Exposure will be presented by The Art Effect's PKX Festival as part of the ongoing development of a Youth Arts Empowerment Zone in downtown Poughkeepsie. The festival will celebrate both teenage creative expression and community artmaking for all ages. Click here to learn more about the YAEZ.
May 5, 5 – 7pm: 24-hour Film Race Begins, Opening Reception with Featured Artist Projections
May 6, 12 – 3pm: Community Art-Making, Vendors, Food Trucks; 5 – 8pm: Red Carpet, Short Film Screenings, Q&A, and Awards
May 7, 12 – 4pm: Breaking into the Business: Insider Info from Film and Media Professionals Industry Q&A; 24 Hours Short Film Race Screenings and Audience Choice Awards
Taking place in-person for the first time in three years, the PKX Reel Exposure Festival includes 20 photographs and 11 short films (under ten minutes each) from the Hudson Valley, Minnesota, Iowa, Kansas, California, and as far away as France. The audience will experience teenage perspectives from some of the world's highest-caliber youth films and photography. The Art Effect Youth will collaborate on a public art installation with William Koenig-Vinicombe, a Hudson-Valley based photographer and filmmaker whose work interrogates how common cultural narratives influence identity.
The festival will also feature a film race, vendors and food trucks, and a "Breaking into the Business: Insider Info Film and Media Professionals" panel. The panel will be moderated by The Art Effect alumna and reporter, Ester Wells, and will feature panelists with experience in all facets of the media industry, including Mary Stuart Masterson (entrepreneur and founder of Stockade Works and Upriver Studios, LLC., partner at Quality Pictures, actress, and director), Nile Clark (video journalist, founder of news blog and media company The Goodie Drop), Hezues R. (director of Shots Fired and Asian Mob), Jasmine Garvin (alumna of The Art Effect who was recently featured in Peacock's Poker Face), and Magalie Laguerre-Wilkinson (Vice President of News Programming at Nickelodeon and Executive Producer of Nick News).
"We are so excited that Reel Exposure is returning in person this year. We had such great community turnout and enthusiasm at the PKX Wonderland Festival last fall — combining the teen film and photography showcase with family-friendly community events for PKX Reel Exposure is an amazing opportunity to celebrate an international network of young artists and hyperlocal creativity," says The Art Effect's Executive Director, Nicole Fenichel-Hewitt.
Tickets to the festival are free with suggested donation. Pre-registration for the screening on Saturday and the industry panel Q&A on Sunday is required. Register in advance at www.pkxfestival.org. Reel Exposure is made possible, in part, through funding from the New York State Council on the Arts, Vassar Brothers Institute Donor Advised Fund of the Community Foundations of the Hudson Valley, and the National Endowment for the Arts.
Visit www.pkxfestival.org for more information, full schedule, viewer choice poll, virtual photo exhibition, and live screenings for viewers who are unable to join us in Poughkeepsie.