Spark Studios Students Featured at Picturing Black Girlhood: Moments of Possibility Exhibition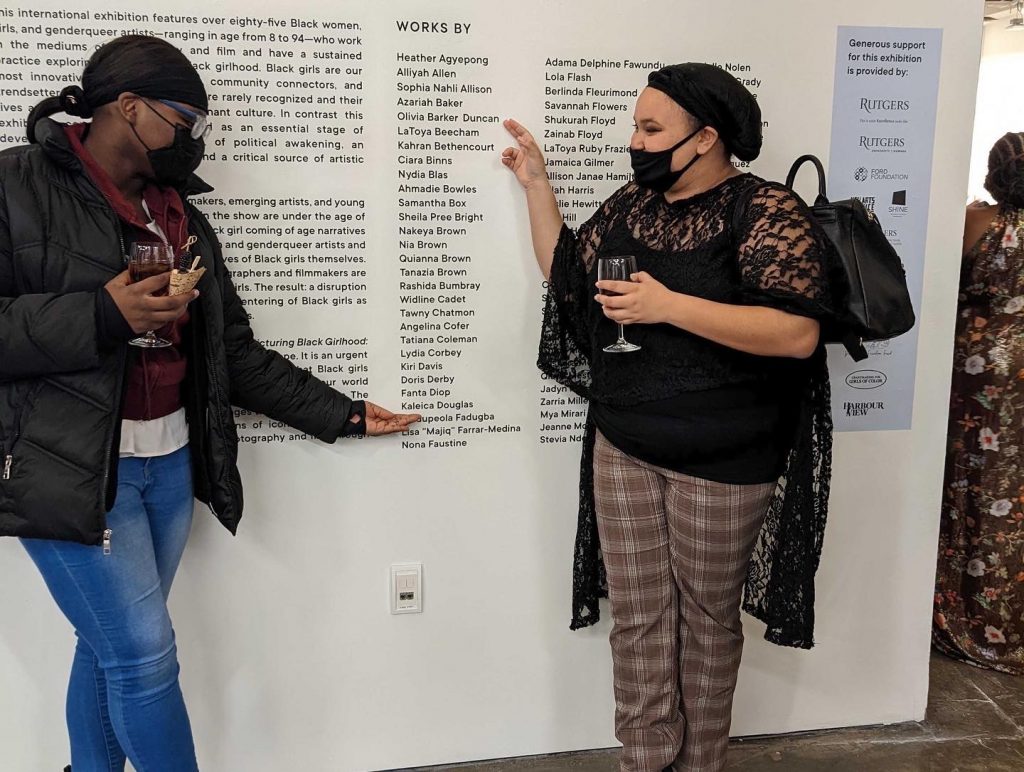 The Art Effect's Spark Studios students are featured in the Picturing Black Girlhood: Moments of Possibility exhibition at Rutgers University on display from February 17 to July 2, 2022. Poughkeepsie students, Leila Zachary, Kalecia Douglas, and Olivia Barker-Duncan are three of over eighty photographers and filmmakers featured in the historic exhibit.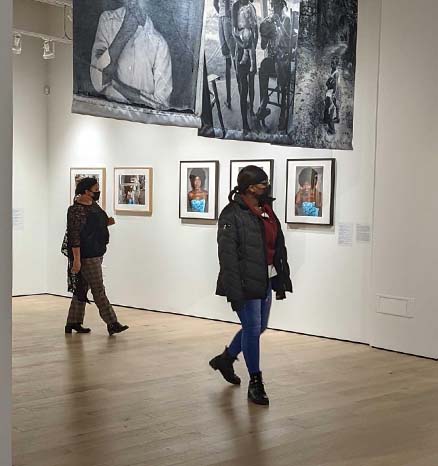 The exhibition features more than 150 works by Black women, girls, and genderqueer artists, ranging in age from 8 to 94, and focuses on exploring the common theme of Black girlhood. The exhibition spans across all three of the main exhibition floors of Express Newark at Rutgers University-Newark with the works of Black girls alongside that of Black women, as the subjects, artists, and agents of their own lives and artworks. You can learn more about the exhibition here.
"I am honored to co-curate such a monumental exhibition that brings together iconic image-makers, emerging artists, and young photographers, including talented young people  from The Art Effect. Because of their commitment to photography, we can witness the full breadth of Black girls and gender-expansive youth, on their own terms, and those of the people they will soon become." says Zoraida Lopez-Diago, co-curator of the exhibition.
Spark Studios allows students to hone their professional skills and gain real-world experiences to excel in film and media arts. Spark Studios goes beyond simple instruction by teaching students how to use art as a way to learn more about their past, their present, and their future. They learn how to take the experiences that have shaped them into who they are and transform them into impactful works. Leila Zachary, Kalecia Douglas, and Olivia Barker-Duncan are three great examples of how Spark Studios has helped teach students to embrace their histories and shape them into significant works. Learn more about Spark Studios here.
"The Art Effect could not be more proud of the hard work and dedication of its students, teachers, and staff," said Nicole Fenichel-Hewitt, Executive Director at The Art Effect, "To be featured in such an incredible, transformative artistic experience goes to show the sheer amount of potential that our students harness. The Art Effect believes that art can truly impact not only the lives of its students, but also inspire positive social change by conveying to others the importance and power of art."
Exhibition Hours: Monday, Tuesday, Wednesday 12-5 pm, Thursday 12-8 pm, Saturday 12-5 pm. Admission is free.