Who's Behind the PKX Logo Taking Over Poughkeepsie?
What started out as a class project during one of The Art Effect's youth workforce programs, MADLab (Media, Art, Design Lab), has become a staple image throughout downtown Poughkeepsie over the last couple months. As one of The Art Effect's youngest workforce students, Latiana Belton is the talented artist behind the now 'famous' PKX Festival Logo!
The PKX Festival will take place on September 15-17, 2022 in downtown Poughkeepsie activating locations along Main Street and North Cherry Street as the new Youth Arts Empowerment Zone (YAEZ).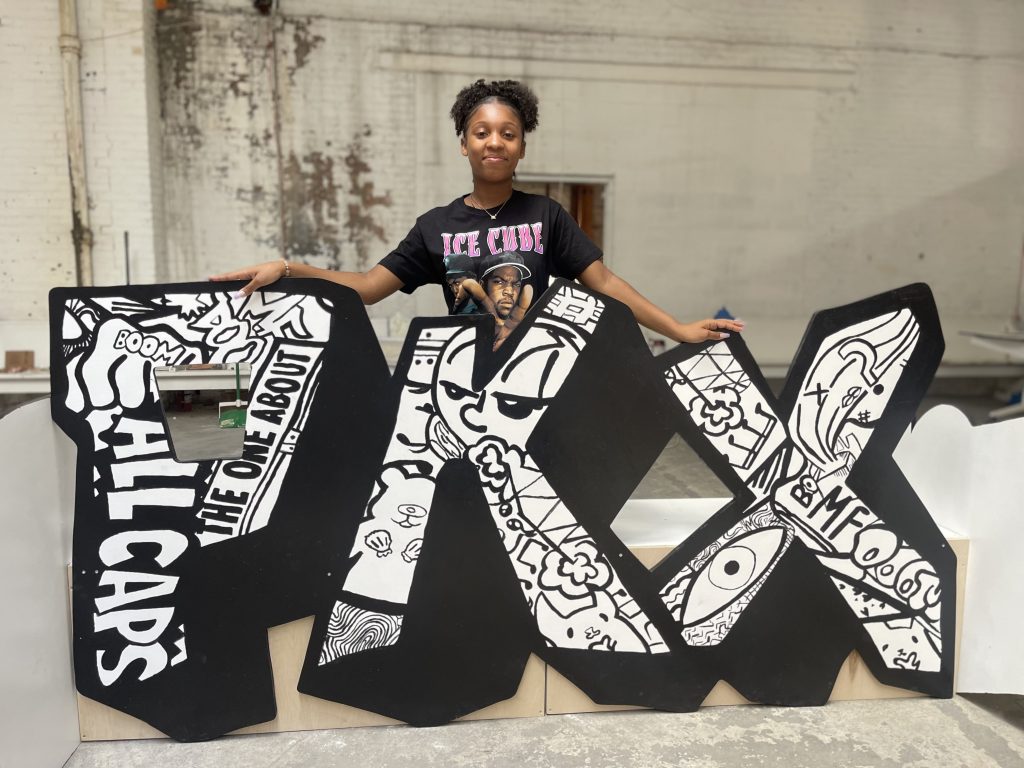 "It feels exciting to see the logo that I created everywhere, says Latiana. The logo is not only a part of a cool new arts festival but is also featured in a public art sculpture we worked on this summer with Artist Duo, BoogieREZ that will be unveiled at the Festival on Saturday, September 17."
PKX Festival serves as a building block to the development of Youth Arts Empowerment Zone, funded in part by the National Endowment for the Arts Our Town Grant, establishing a youth-led arts district in and around the Trolley Barn Gallery, the only youth-led gallery in the state! This year's festival themed, Wonderland, features community-wide art, performances, and workshops. Throughout the year, PKX Festival Youth Committee Members worked alongside artist duo BoogieREZ and Curator Alison M. Glenn to create and curate various art experiences throughout the festival including a public art installation and an artfully curated exhibition.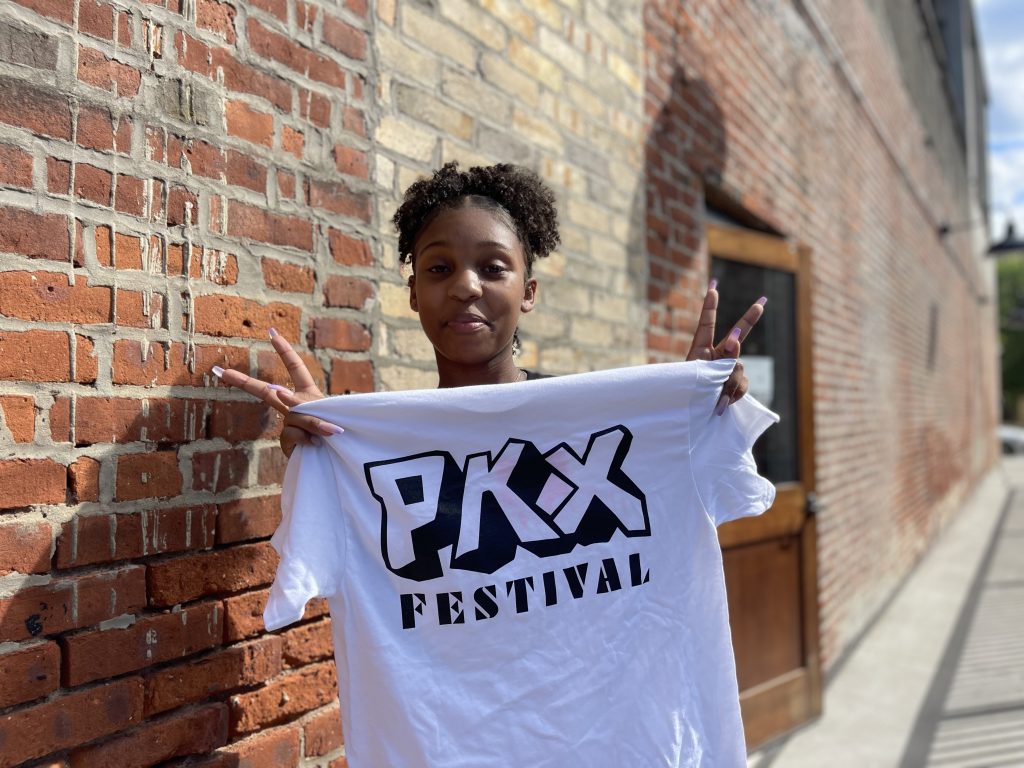 "Community art-making is at the heart of the PKX Festival." Says Nicole Fenichel-Hewitt, Executive Director at The Art Effect who also runs the Trolley Barn Gallery in Poughkeepsie, NY. "From painting the pavement to workshops, music, face painting, juried exhibition, and partner booths — there is something for everyone at PKX this weekend."
Latiana's PKX logo will be on display throughout the festival and can be found stenciled along Main Street's sidewalks, on tee shirts for sale, and it will even be featured in the interactive public art installation that we invite the public to come add their mark to!
For the full schedule and more information about the festival lineup, visit PKXFestival.org