Fall Kill Pollution PSA Videos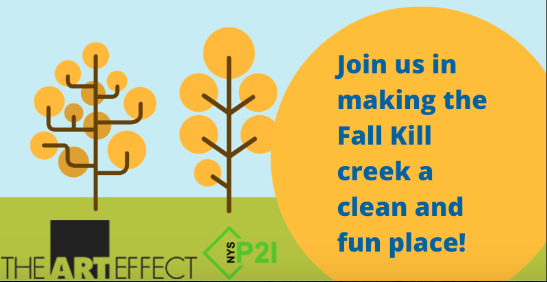 The Creativity & Connection at the Fall Kill Creek project engaged Poughkeepsie youth and community residents of the Northside Poughkeepsie neighborhood at the 80 Pershing avenue site along the Fall Kill creek. Through this project, local youth involved in the Media, Arts and Design Lab (MADLab) program developed public service campaigns and public art installations to serve as catalysts for pollution prevention, environmental stewardship, and urban renewal.
Participants increased their own knowledge about environmental harms to the Fall Kill Creek, promoted pollution prevention, and raised awareness through the youth produced public service announcements and environmental awareness campaigns comprised of video PSAs, radio PSAs, and infographics that were distributed to children, teens, and adults throughout the City, creating multigenerational ambassadors for the environment.