Featured Artist: William Koenig-Vinicombe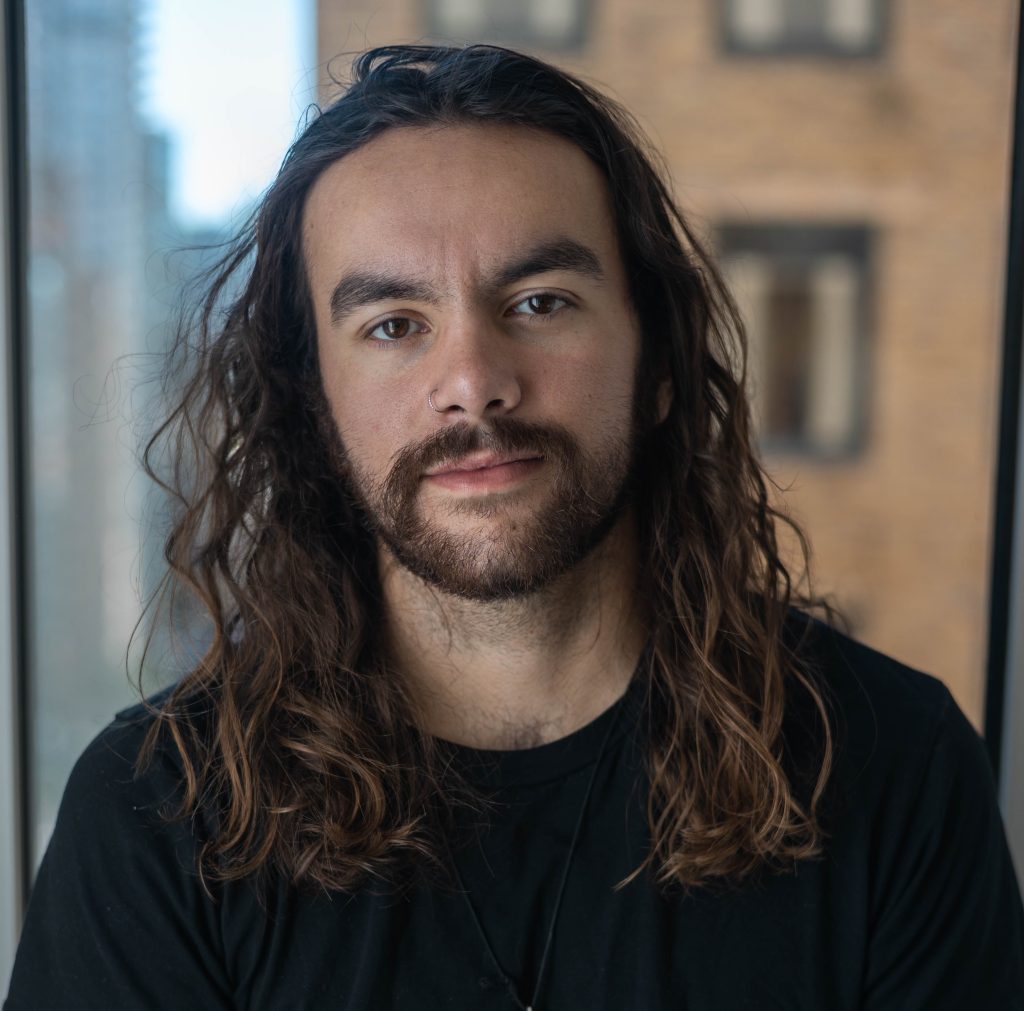 In a weeklong spring break intensive, nine youth discussed mass-media messages that they felt had influenced their perception of self, then brainstormed ways to subvert these harmful stereotypes and misrepresentations. Topics included teen mental health, masculinity, and women's representation in sports. Koenig-Vinicombe led the group to edit videos from contemporary sources of mass media, distort old video tapes, and create layers of physical collages. Through greenscreen and digital editing techniques, the youth combined these three mediums and created new and empowering short videos about their chosen topics.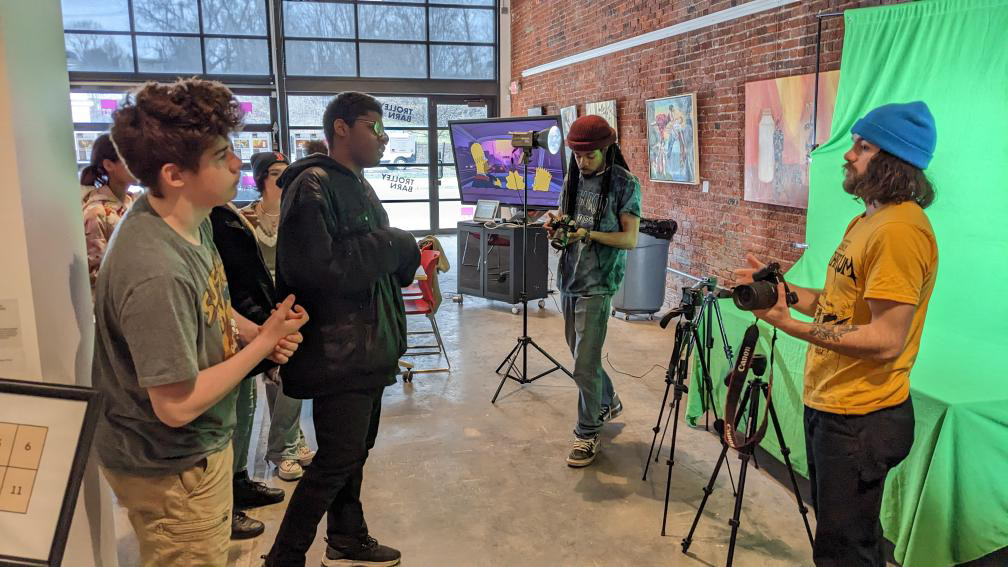 In an era of constant media inundation, this intensive was a great opportunity for youth to practice cultural literacy, learn new artmaking skills, and express their own unique points of view. "I believe it will be powerful for the public to see the kind of media that has impacted the youth, and hopefully inspire new media with these new perspectives in mind," Koenig-Vinicombe stated.
The youth participants' completed videos will be unveiled at the PKX Reel Exposure Festival on Friday, May 5 at 7:30 pm at the Trolley Barn Gallery. Join us to view this thought-provoking projection and hear Koenig-Vinicombe discuss the project and his work.
Visit the PKX Reel Exposure Festival website for the full festival lineup and to RSVP for select events. Limited space; reserve your place now!