Spark Studios Scriptwriting May Intensive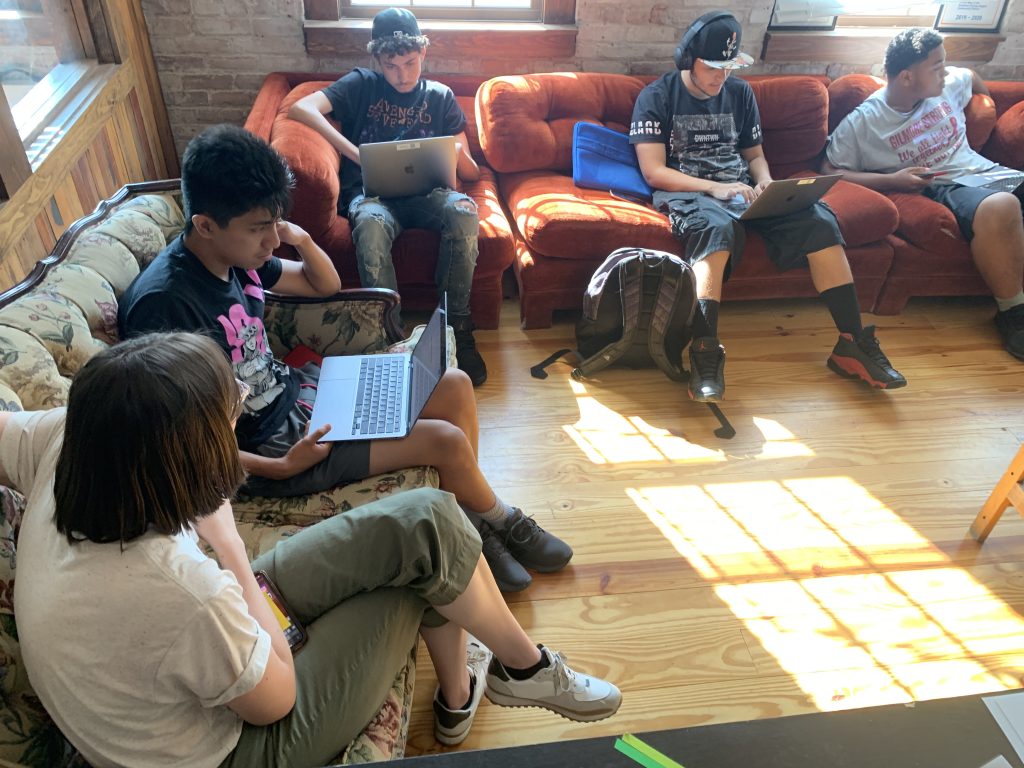 2023 Spark Studios: Narrative PSA – Script and Screenwriting May Intensive
May 16th – 26th 3:00 PM – 5:30 PM
Tuesday, Wednesday, Friday
APPLY HERE

Location: PUF Studios: 8 N Cherry Street (Poughkeepsie Underwear Factory)
What makes a compelling screenplay? How can you make characters come alive through words alone? How can you structure a story to really impact an audience? In this intensive, participants will learn the art of script and screenwriting including formatting and conventions of the genre in order to generate original scripts that will be considered for production during the summer session of Spark Studios.
Please note: The Art Effect's Spark Studios May Intensive is open to students ages 14-19 who live in Dutchess County.
Program Dates: 5/16, 5/17, 5/19, 5/23, 5/24, 5/26.
Youth who successfully complete all 15 hours of a workforce intensive will earn a $75 stipend!
Spark Studios prepares young people for entry into the Art Institute where they can develop a college film or photography portfolio as well as become employable in a competitive media workforce, including The Art Effect's advanced program Forge Media. Spark Studios teaches film and media arts to empower youth's voices, build workforce development skills, provide paid work experience, and help students get on a path to college and career success. Youth in Spark Studios learn filmmaking, photography, and digital media production, and create media projects in teams and for community clients.
Spark Studios students:
Explore cutting-edge media production techniques
Artistic and technical skill building to create creative short films
Student produced original media productions
Develop original scripts and learn screenwriting foundations
Industry exposure
Develop skills, attitude, and competency for college
Intermediate-level youth program skills for entry into the Art Institute (to prepare college film portfolios)