MADLab Design a Public Art Installation Intensive
May 15 – 19, 3:00 – 5:30 PM
Monday – Friday
Click here to apply!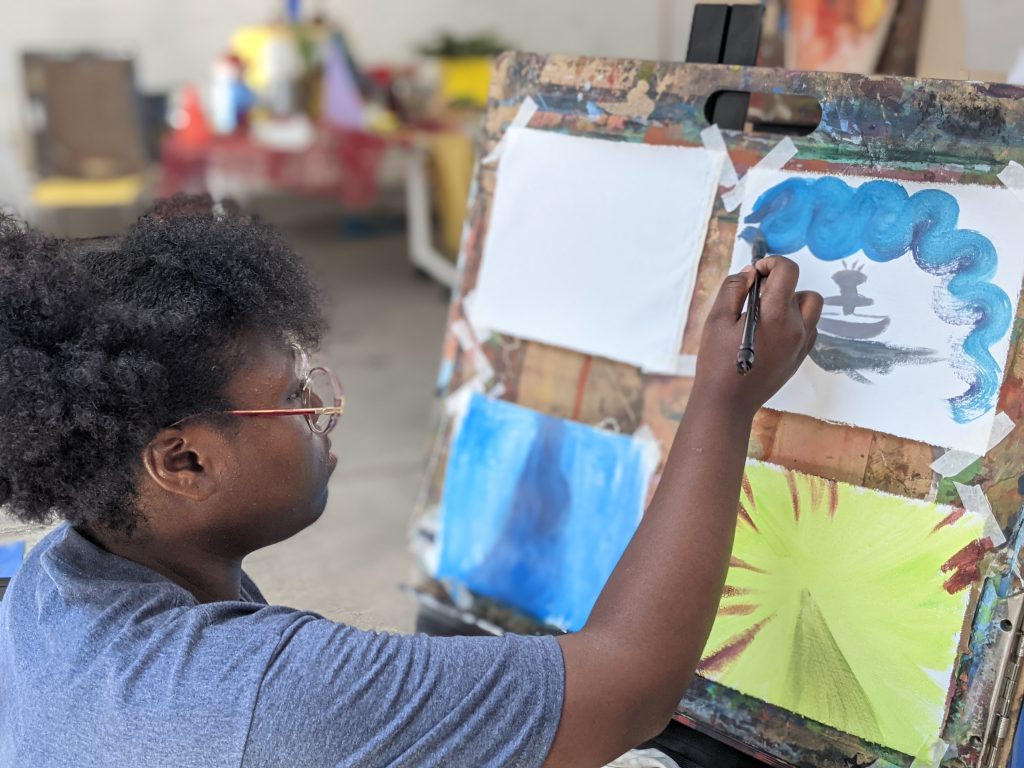 Location: Pershing Studios: 45 Pershing Ave, Poughkeepsie
Learn the art of brainstorming, constructing, and how to design a public art installation to be considered for our 2024 PKX Festival, entitled "Dropping Jewelz". Make your mark and possibly have your design chosen as the centerpiece for the next PKX Festival.
Please note: The Art Effect's May Intensive is open to students ages 14-19 who live in Dutchess County.
Students who complete the program will earn a $50 stipend.
The Art Effect's Media, Art, and Design Lab (MADLab) engages teens ages 14-19 from the City of Poughkeepsie and helps them develop life and workforce skills in the growing arts and media sectors. Through after-school and summer sessions, MADLab youth earn a wage or stipend as they gain competency while learning about visual art, media art, and design careers. Through youth mentorship, on-the-job learning, and access to materials and equipment, MADLab fosters youth development, facilitates academic and workplace performance, and is a catalyst for community engagement and urban renewal in the City of Poughkeepsie including the design of public art installations.
Students work both independently and in teams on various creative prompts to get the most out of this "earn while you learn" mentorship program. Every semester students work on one client project to develop a professional creative portfolio including logo development, resume writing, and graphic design. MADLab youth who have developed advanced skills, are supported in connecting to outside jobs and internships with businesses and organizations to help provide additional early job experiences in our community.