MADLab Students Create Mural for Scenic Hudson
The Art Effect's Media/Arts/Design Lab program youth were commissioned by Scenic Hudson to paint a stunning mural at the old Harmon & Castella building at 164 Garden Street. In a fun collaboration project to involve the neighborhood in Scenic Hudson's renovation and revitalization efforts, the mural represents the kind of place local residents believe Garden Street should become.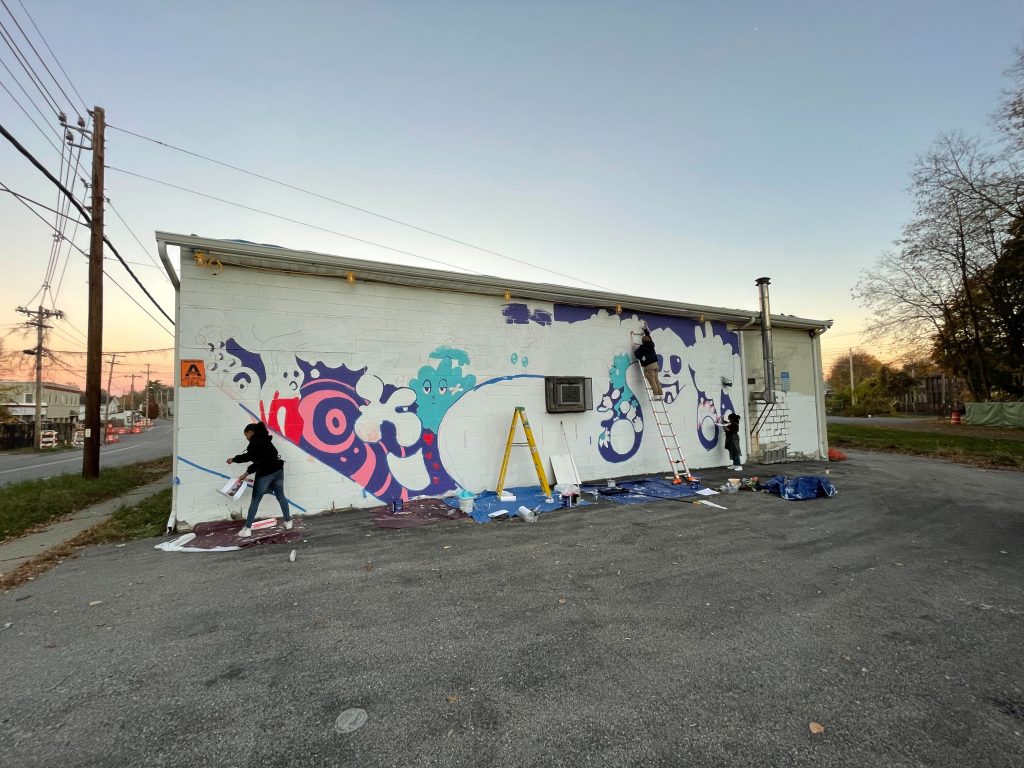 MADLab participants Latiana, Lamont, Jason, and Sirena with assistance from their teacher, Morgan Suter were inspired by the idea of "community" to create the imagery for the project. They then used their unique talent and vision to illustrate what community means to them. They generated individual drawings and character sketches– drawing inspiration from familiar sights in their daily lives and imbuing these images with imagination and vitality. The four youth artists then combined their styles in an original painting of impressive scale.
"I am relieved, excited, and happy that a small drawing is now a huge piece of art," Lamont said.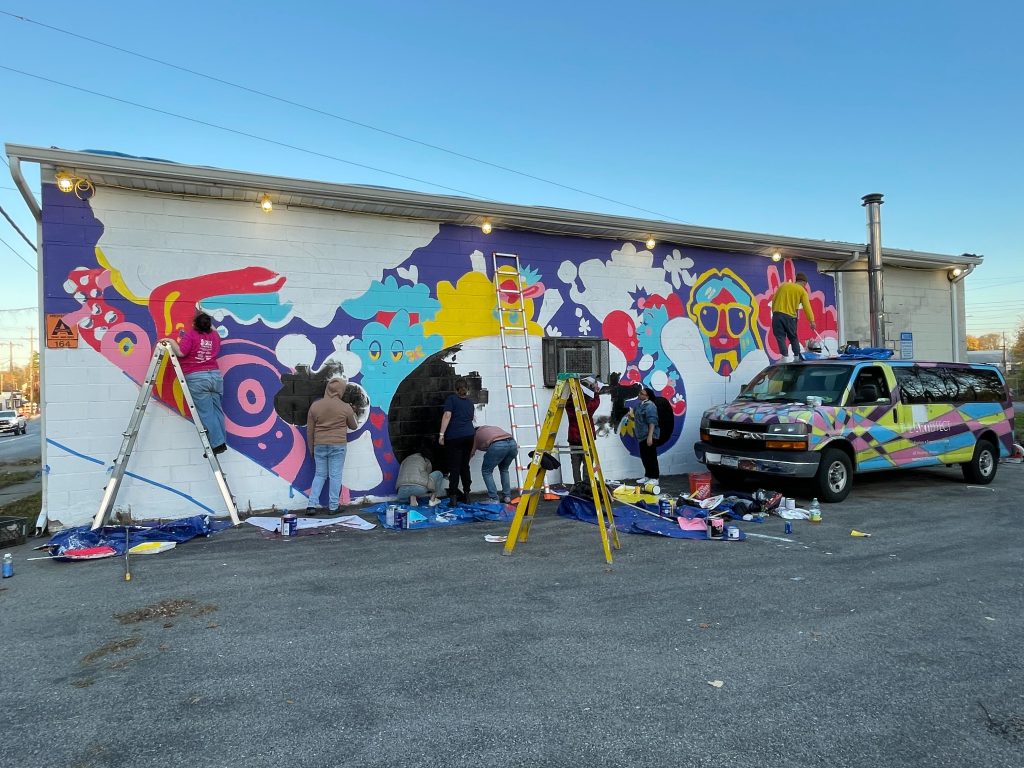 The most important aspect of the mural is its expansive blackboard section, which invites passers-by to write and draw with chalk, continuing the act of artistic collaboration and further reinforcing the theme of community. The color scheme uses both cool and warm hues for a fun and vibrant effect that is welcoming in tone, yet retains the vivacious energy of their original sketches.
On Saturday, November 12th, Scenic Hudson held a block party where attendees collaborated on the blackboard section of the mural their own ideas for what the Harmon & Castella building could become with its upcoming renovations!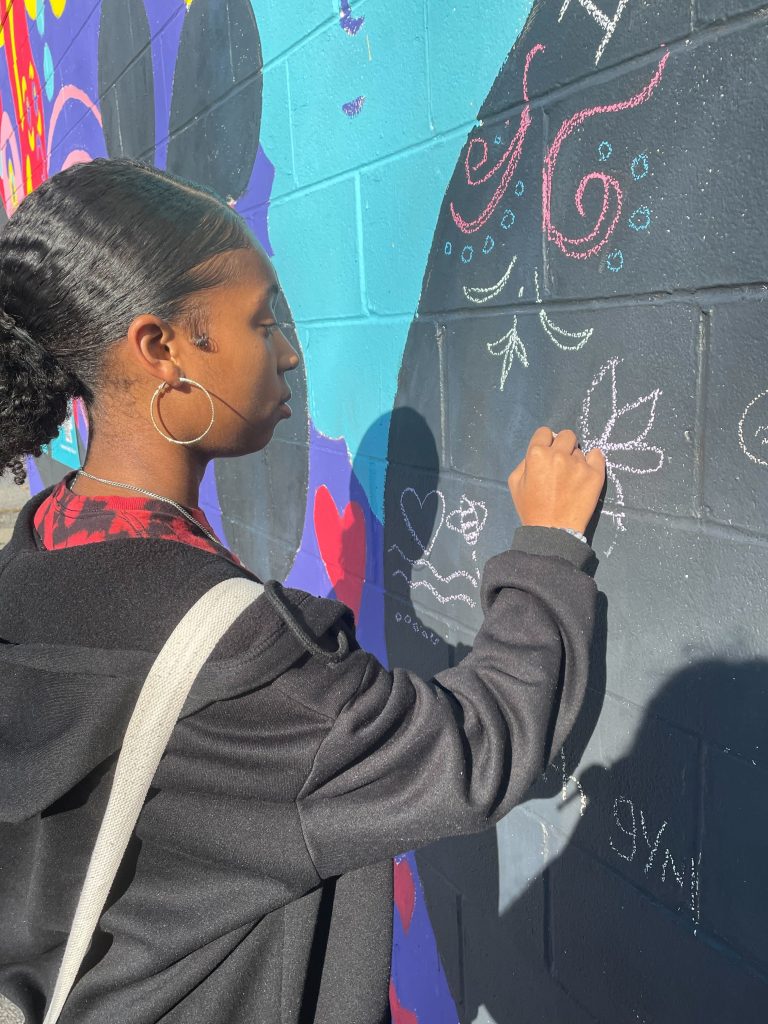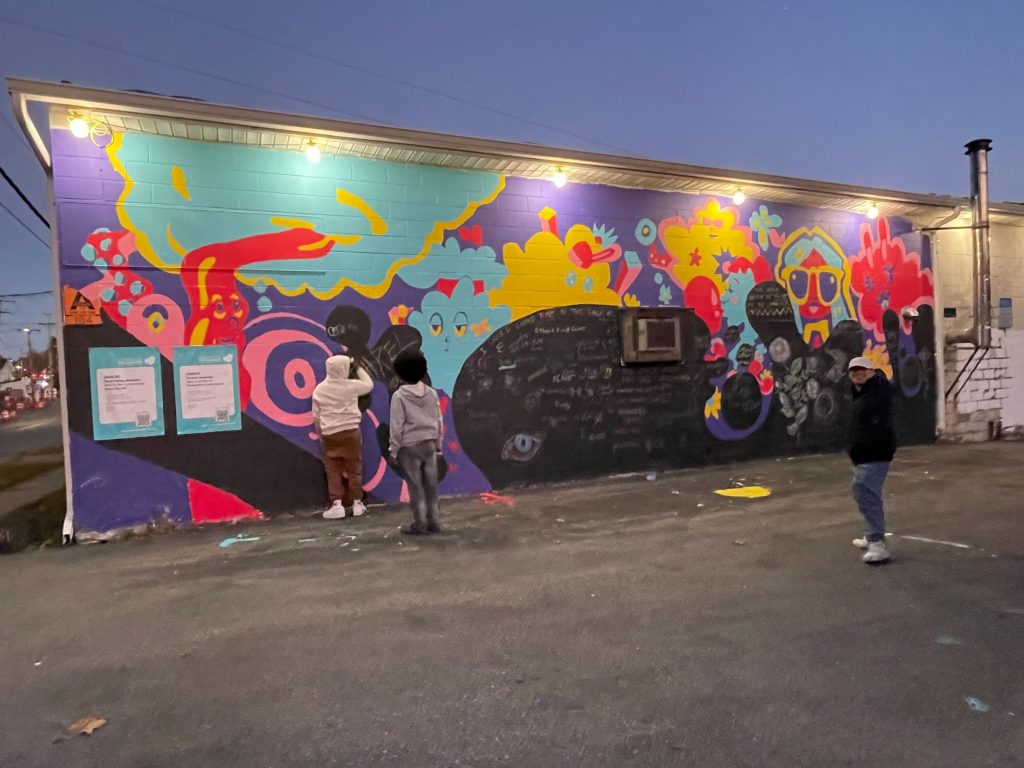 Engaging youth in the arts promotes powerful community change. From youth-designed public art and gallery curation to arts education, The Art Effect connects young people with opportunities to develop new skills and engage in civic life all year long. A special thank you to Scenic Hudson for their collaboration on this project and mission to environmental preservation. Our city streets are an important aspect of the environment, and the art which decorates Poughkeepsie is an integral part of the Hudson Valley's famed beauty. Latiana, Lamont, Jason, and Sirena's work celebrates both the human and the artistic aspects of our environment.  The finished mural now welcomes, inspires, and excites all who come to Garden Street.