Podcast Intensive Behind The Scenes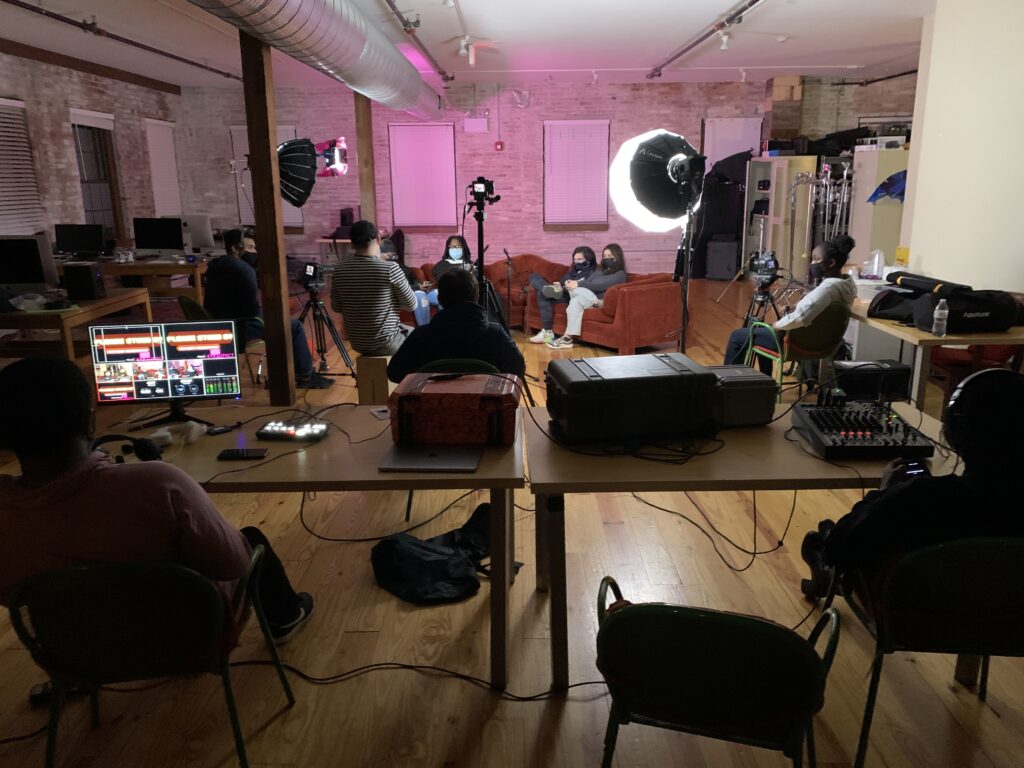 Students taking part in the winter 2021 workforce intensive learned how to live-stream and pre-record video and podcast content.
Students produced several episodes of Radio Uprising on topics such as The State of School, favorite foods, favorite music and sexuality, the next generation on college, poverty, favorite holiday, and the Trolley Barn Curatorial Team!
Podcasts will be airing on WVKR 91.3 fm in the next few weeks, stay tuned!